Samsung Galaxy S8 Leak Reveals Gold Model And U.S. Branding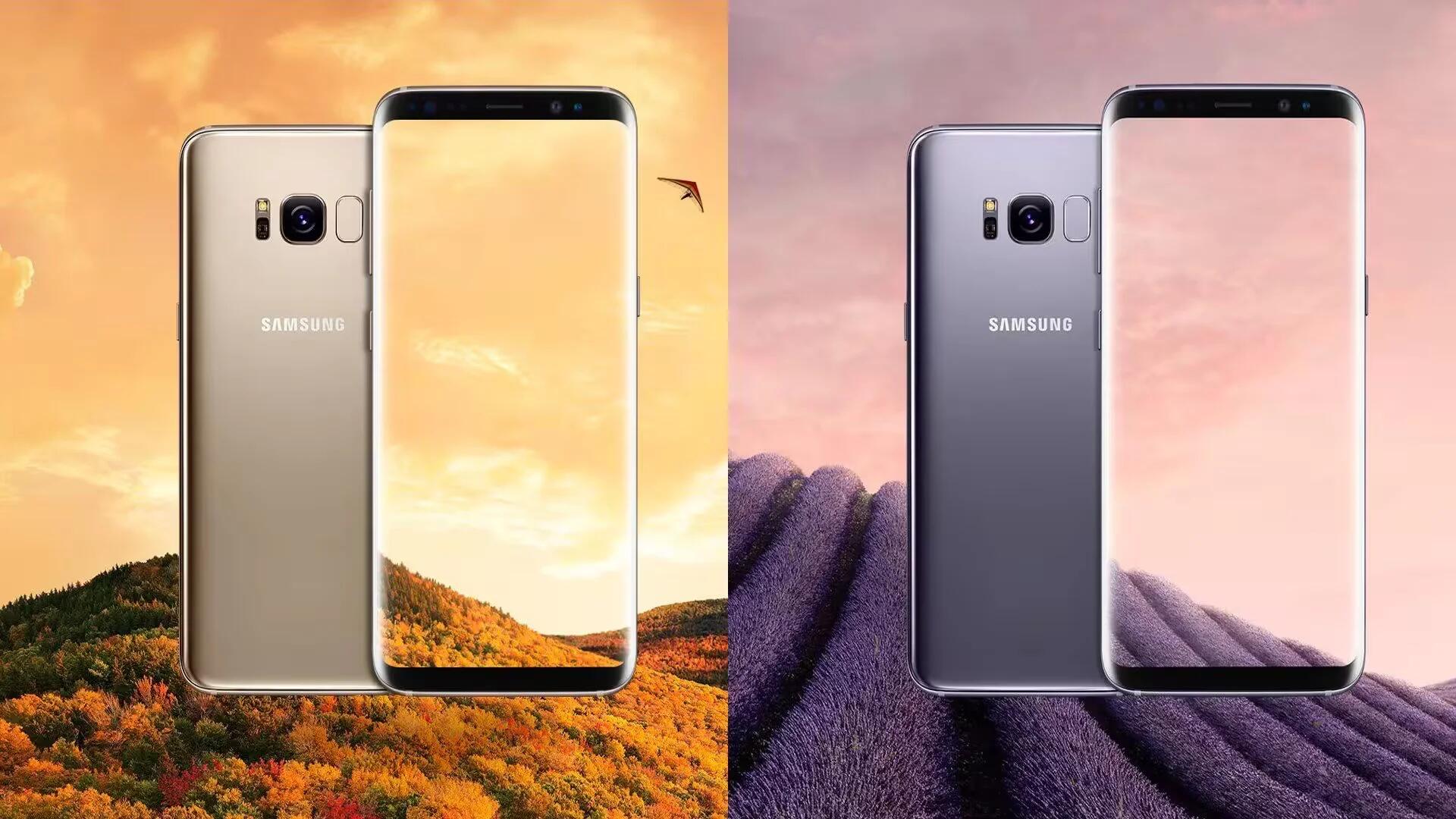 It looks like we will have nothing to get surprised, when Samsung officially announce the Galaxy S8. With the launch date is nearing we are seeing more and more leaks about the handset.
Today, prominent smartphone leaker Evan Blass tweeted a series of images, which shows the Galaxy S8 in various colors including the Gold option, in addition to a fresh perspective on the grey and black models.
Galaxy S8 in black, grey...and gold. pic.twitter.com/q0I6QnhC0x

— Evan Blass (@evleaks) March 22, 2017
Surprisingly, Blass also tweeted an image of the handset with the branding for the U.S. versions of the phone. The U.S branded Galaxy S8 will have an additional Galaxy branding in addition to the Samsung logo up top.
Galaxy-branded (U.S. model) pic.twitter.com/dnGhK5lLCz

— Evan Blass (@evleaks) March 23, 2017
One thing different in these images are the black colored front panels. Earlier leaks show the front panel in the same color as the device's rear panel. However, this new images all have a black front panel irrespective of the device of color. Maybe these images belong to a different variant of the device, say for U.S, while the rest of the world get devices looking like in the previous leaks.
As usual, it is customary for us to inform you that Samsung will have a media event on March 29, where it reveals details like pricing, pre-orders, and availability of both S8 and S8 Plus. Recent rumors points to an April 28 as the S8 release date for Canada and US, while South Korea possibly getting it a week early. The company may start taking preorders for Galaxy S8 and S8 Plus on April 7 in South Korea.
The S8 will come in two sizes, the 5.8-inch model and the 6.2-inch Galaxy S8+ model, both with an unconventional 2960×2400 WQHD+ resolutions. The smaller Galaxy S8 will sport a 3000-mAh battery, while the larger Galaxy S8 Plus will feature a 3,500-mAh battery.
Moreover, Galaxy S8 variants sold in the United States, Japan, and China will feature a Snapdragon 835 chipset, while the rest of the world will get the Exynos 8895 powered variant, with recent benchmarks of both models shows that the Exynos 8895 is faster than Snapdragon 835. The handsets will also be the first to debut Samsung's personal AI assistant, Bixby.