5 Best Messenger Apps For Android And iOS
With the advancement of mobile technologies, Text messaging becomes the most popular way to communicate in the whole world. Sending a message is quick and easy to do and many people feel comfortable in sending a message. However, the traditional SMS text message has quickly become old, and people have started looking for powerful, and at the same time easy-to-use messenger apps.
Modern messaging apps have grown to offer rich services and interaction with others. Many of the apps offer free text messaging, voice and video calling, and even photo and file sharing. Here are some of the best messaging apps you will find on both Android and iOS.
WhatsApp
WhatsApp is one of the most widely used messaging apps in the world. WhatsApp is remarkably easy to setup, and has automatic syncing with your phone's contacts. With a feature-rich, ad-free experience, it is one the most popular messaging app among Android and iOS users. You can send text, and share things like their location, photos, documents, and contacts. You can also send small audio or video messages. WhatsApp also supports video and voice calls.
WhatsApp has continuously added new features, like emoji, and fully encrypted messaging between WhatsApp users. It also supports GIFs and Snapchat - like editing features for fun. With this app, you can also have group chat with up to 256 people.
The app is popular in countries such as Brazil, Mexico, Russia, and India. It is available in 53 languages and is a text-based app, which allows users to communicate via instant messages.
WhatsApp Web allows you to message your friends from your desktop. You can learn how to use WhatsApp web from your desktop by following the steps here.
While WhatsApp used to have a subscription fee, it is now completely free, though this has led to some concerns about privacy and data sharing with third parties. The reports about WhatsApp sharing information with Facebook may cause some concern to users.
The app is popular in countries such as Brazil, Mexico, Russia, and India. It is available in 53 languages. As of 2016, there are over 1 billion users in the world, most of them are regularly active on WhatsApp every month. WhatsApp is available for Android, iOS, Windows phones, BlackBerry, Nokia, and Mac/PC.
Facebook Messenger
The social media giant, Facebook's own foray into the mobile messaging field is Facebook Messenger. This dedicated messaging app was built on Facebook's existing chat network and adds more mobile messaging features. You can sign in via Facebook and can send other users text messages, as well as voice messages and voice calls to other Messenger users.
The app will automatically populate your contacts, but you can also add a contact. You can also add someone to your Messenger contact, by scanning a unique code. There are plenty of free stickers and you can send GIFs. The video and voice calling is clear and very reliable. The
On Android, Messenger has a neat "Chat Heads" feature that allows you to keep a chat icon floating on top of your screen, which allows you to chat even when other apps are on-screen. The Messenger also have games like soccer. You can also find that Facebook Messenger has chatbots from Yahoo and other companies, which makes your life easier.
Facebook Messenger also has an end-to-end encryption feature called "Secret Conversation" that allows you to start a secret conversation with the contacts you want to. In addition, you can also set a timer for messages you sent. Any messages you sent is only visible until the set time.
Recently, Facebook is testing out a dislike button for the messages you sent. This allows users to add reaction emoji's next to text in conversations. Users would do this by clicking on a button next to text, which would bring up a series of reactions. Everyone in the thread will then see that Reaction counted below the specific message you attached it to, and you can tap to see a full list of who left which Reaction.
In addition, Messenger allows you to have group voice calls from your iPhone or Android, with up to 50 participants at one time. It also has a group chat capacity of 150.
Another notable feature is that Facebook Messenger supports multiple accounts with privacy features, which allows you to decide whether you need a password to hop into any of the other accounts.
The popularity of the Facebook Messenger app is at its peak in Australia, Canada, the U.S.A., France, and the UK. The app is available in the highest number of languages among the five apps, with 72 local versions. Facebook Messenger is available on all the main operating systems, including iOS, Android, BlackBerry OS, Web, Windows Phones, and Tizen.
Viber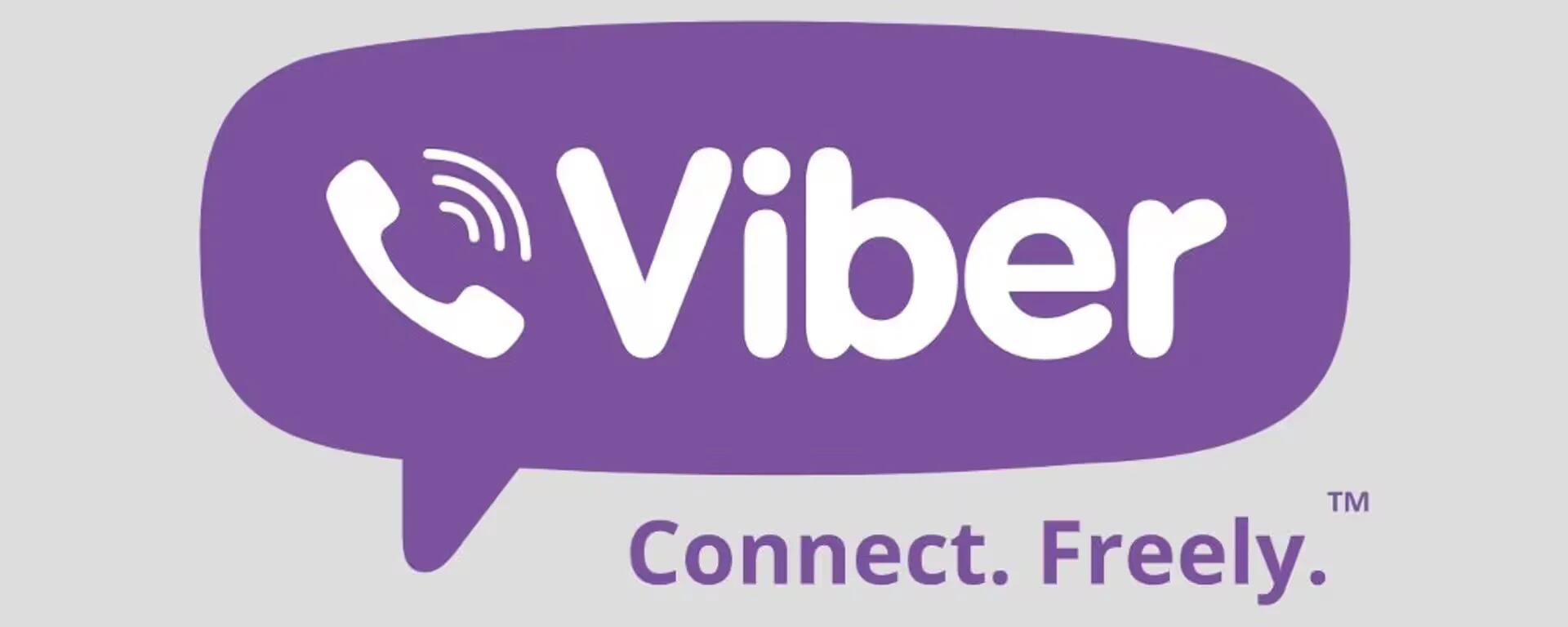 Viber is a very popular app that is easy to set up. It will automatically add your contacts and still offers a variety of options. Viber uses your phone number as your login, and the app syncs with your phone to help you find contacts using Viber. It allows for text messaging, as well as sending stickers and emoticons, making video and voice calls, and of course sharing your favorite photos.
The app has a new feature call "Viber Out" that lets you call make international and domestic calls at low rates. Viber to Viber calls are always free. In addition, Viber also introduced encrypted messaging features to the app, with a color-coded icon indicating chat security and encryption. With Viber, you can also have group chat with up to 250 users. However, it does not offer an external app SMS feature.
The app has 800+ million registered users, but unlike WhatsApp and Facebook Messenger, about a quarter of them use the app on a monthly basis. Some countries where Viber is very popular include Belarus, Moldova, Ukraine, Iraq, Sri Lanka, and Libya. The app is available in 32 languages and allows users to share their contacts and find their location.
The app is available on multiple platforms including Apple iOS, Android, Windows Phone, Blackberry, Bada, Symbian, macOS, and Microsoft Windows.
Line
Line is a very popular app, especially in Asia, with more than 600 million users. This app is feature rich and covers your bases with chat, photo, video, and audio messaging. It app has lively stickers and location sharing, as well as a social network-like Timeline system. The timeline feature is similar to Facebook, where you can post and your friends can comment on your posts.
The app offers free Line to Line video or voice calls and international calls to mobile and landline numbers are also available, albeit for a price. There is also a very healthy store of stickers packed with Line characters that are famous in Asia.
Like Twitter, Line lets users follow their favorite brands, celebrities, and companies with official channels so that you can get the latest buzz about them.
The Line messenger app has a group chat capacity of 200. However, it does not provide users with an external app SMS feature. Recently, Line introduced encryption to chats as well. A newly added Keep features makes it easy to store particular images, messages and videos so that you can share them with friends.
This app has the slowest growth rate among the five apps, with only 0.53 million people installing it every month. As of 2016, the app has about 700 million users and 220 million of them use it on a monthly basis.
Unlike the other three messenger apps, Line is only available for iPhones, Android phones, BlackBerry and Nokia phones.
WeChat
WeChat is the most popular app in China, with nearly 700 million Chinese users using it and it also it has 1.1 billion users worldwide. It offers the usual messaging app features like photo sharing, or video and voice calls. The app also includes quirky features like "Friend Radar", "People Nearby", and "Shake" to help you find friends who are near you.
The app also you to have group chat with up to 100 users and you can also use it for conference calls with up to 9 people. Just like Facebook Messenger, WeChat offers an outside app SMS feature.
The WeChat messaging app is a huge success in China, Iran, and Japan, and it grows with 14.67 million registered users per month. The app is available in 52 languages and it features some interesting perks you do not get with the other apps.
WeChat is available for Android, iOS, BlackBerry, Nokia Asia, Windows Phones, Microsoft Windows, MacOS platforms and Firefox OS.
With the explosion of free messaging apps, traditional SMS feature in smartphones have become obsolete. This is mainly due to enhanced flexibility and a wealth of functions offered by messaging apps for free. These apps also make it easy to keep in touch with friends and family from all over the world.
The messaging apps market will continue to grow and offer users increasingly more options for easy personal and business communication.
Here is an infographic showing the graphic visual representations of information on the 5 best messenger apps.
Infographic - source - by Skilled.co