Sony Xperia Z3 Tablet Compact Releasing On Nov 2, Priced $500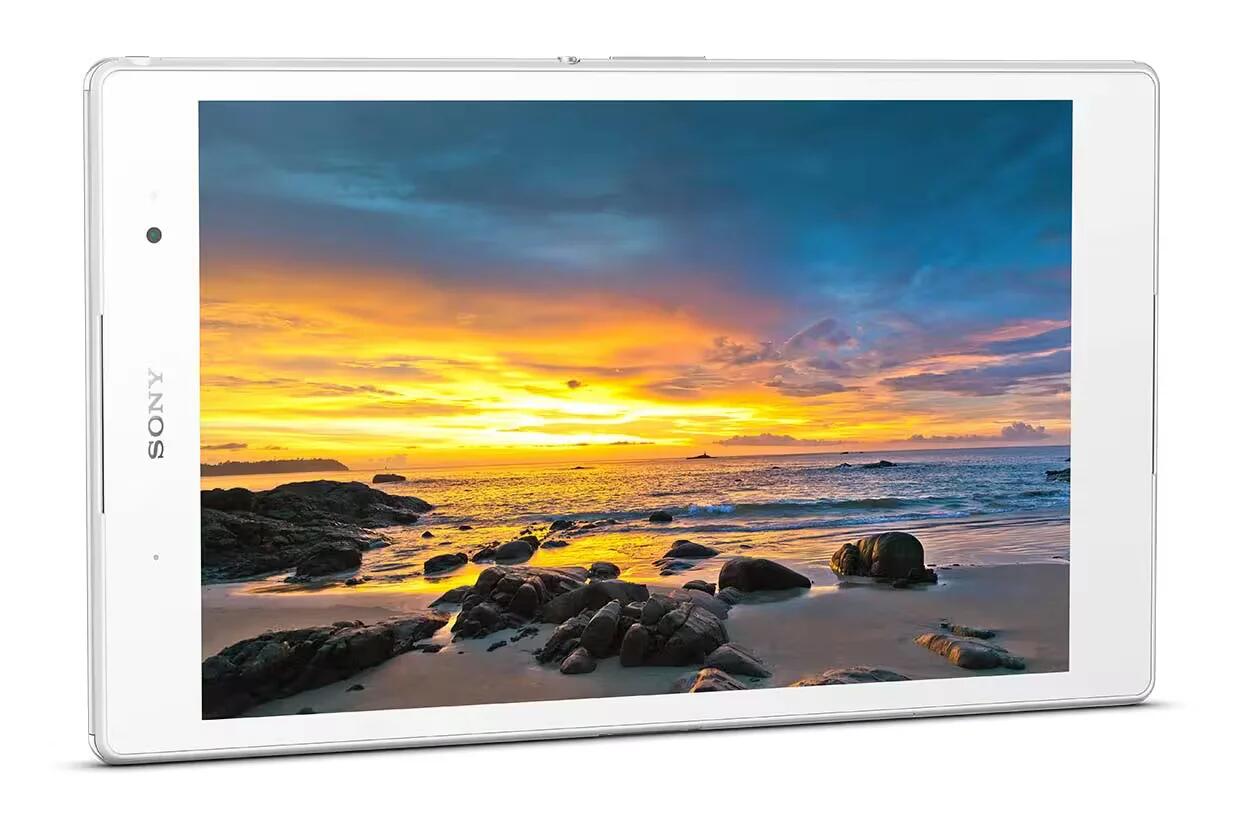 Sony has started taking pre-orders for the latest Xperia Z3 Tablet Compact via Sony Mobile Store, the tablet is releasing on Nov 2nd and price starts at $500.
The Sony Xperia Z3 Tablet Compact specs features a weight of 270 grams and the tablet is 6.4 mm thin. It features an 8-inch TRILUMINOUS display with 1920*1200 resolution. It got an 8.1MP rear camera and 2.2MP front camera. It runs on 2.5GHz Qualcomm Snapdragon 801 processor, 3GB RAM, with water proof and dust proof certifications. It runs Android 4.4.2 KitKat promised with Lollipop update.
The Sony Xperia Z3 Tablet Compact highlights a number of functionalities and features including entertainment portability with cutting-edge visual technology and now you can play PS4 games using remote play app.
"Your favourite PS4 games. A proper controller. And your entire PS4 network. Xperia Z3 Tablet Compact is the world's first waterproof tablet with PS4 Remote Play, allowing access to your PS4 console via your tablet, anywhere within your home Wi-Fi network. So continue a game while you soak in the bath, lounge on the balcony or in between cooking the dinner," Sony Mobile UK teased.
Sony Xperia Z3 Tablet Compact is going up against a multitude of big names in the tablet market. Shipping of the new Sony Xperia Z3 Tablet Compact tablet will begin on its Nov. 2 release date.
Sony Xperia Z3 Tablet Compact Main Specs
8-inch Full HD TRILUMINOUS display
1920*1200 resolution
2.5GHz Qualcomm Snapdragon 801 processor
3GB RAM
16GB Internal storage, micro SD card slot up to 128GB
8.1 rear and 2.2 front camera
Android 4.4.2 KitKat (upgraded to Android 5.0 Lollipop)
4500mAh battery
Water and Dust proof