Verizon's Motorola Droid Turbo Releasing On Oct 30 Costs $200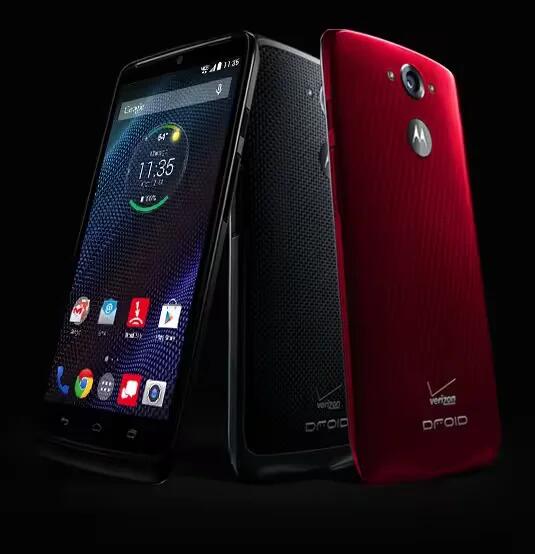 Motorola has confirmed the launch of Verizon new Motorola Droid Turbo with fantastic core specifications releasing on October 30th, price starts from $200.
The Droid Turbo will have some of the best specs available on a Android phone. Its got a 2.7GHz quad-core Qualcomm Snapdragon 805 chip, 3GB of RAM and 32GB of built-in storage. Theres a 21MP camera on the back and Motorola said it has done a lot of work to make the camera fast to start up and focus as well as a 2MP 1080p camera on the front for video chats and selfies. Plus, the Droid Turbo should be capable of 4K recording. Its got a 5.2-inch screen running at a 2560*1440 resolution with 565 ppi. The device will come with either 32GB or 64GB of built-in storage, though there is no microSD card slot.
But the Droid Turbo is going to hang its hat on its battery life. Verizon says the handset can manage up to a 48-hour battery life, and that wouldnt surprise me thanks to its 3900mAh battery. Motorolas Turbo charging feature will also be available on the eponymous Droid Turbo, which will come with a Turbo Charger in the box. This specialized charger takes advantage of Qualcomm technology to provide up to eight hours of run-time in 15 minutes.
Verizons going to support the Droid Turbo with a few deals, including waiving activation and upgrade fees. When the Droid Turbo goes on sale for $200 (32GB version) with a 2-year Verizon contract on October 30, it will immediately become one of the nicest Android phones available this fall. The only question is whether its enough to convince you to switch to Verizon.
According to Verizon, The 32GB model will be available in Metallic Black, Metallic Red, and Black Ballistic Nylon for $199.99 with new two year activation or $25 per month on Verizon Edge. The 64GB Black Ballistic Nylon model will also be available for $249.99 with new two year activation or $27 per month on Verizon Edge.
Motorola Droid Turbo Main specs
5.2-inch Quad HD screen
2560*1440 resolution
2.7GHz Qualcomm Snapdragon 805 processor
3GB RAM
21MP rear camera and 2.2MP front camera
32GB/64GB internal storage
Android 4.4.4 KitKat (upgradable to Android 5.0 Lollipop)
3900mAh battery