Sony Xperia Z2, Z2 Tablet And Z3 Tablet Compact Getting Lollipop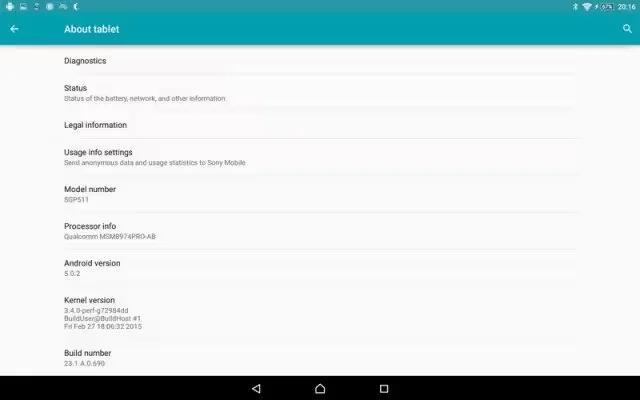 Sony is rolling out the Android 5.0 Lollipop update to the Xperia Z3 and Xperia Z3 Compact, now the older Xperia Z2 flagship is joining the party. Sony is renovating the software of the Xperia Z2 Tablet and Xperia Z3 Tablet Compact as well.
For now the Sony Xperia Z2 (D65XX) is receiving Android 5.0.2 (build 23.1.A.0.690) in the Nordic and Baltic regions.
The two tablets are getting the same software. That's the Wi-Fi only (SGP611, SGP612) and LTE (SGP621) versions of the Xperia Z3 Tablet Compact. The rollout for the older Xperia Z2 Tablet is a bit slower, with the Wi-Fi only 32GB variant (SGP512) standing by as the 16GB LTE and Wi-Fi (SGP521 and SGP511) are pulling in the update.
People on the XDA-Developer sub-forums for these Xperias are already reporting success with installing the update.