How To Use Clocks - Samsung Galaxy Gear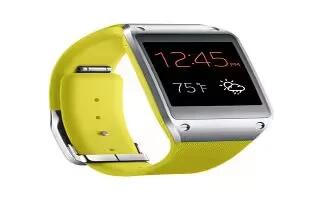 Learn how to use clocks on your Samsung Galaxy Gear. This menu provides the ability to customize the Clock screen displayed as the Galaxy Gears Home screen.
From within your smartphones Applications page, tap Gear Manager > Clock.
Changing Your Clocks Screen
From within the Clock page, tap an available clock from the available list.
Customizing Your Current Clock
From within the Clock page, tap Settings icon next to the currently selected view within the Idle area of the page.
Configure the available parameters, what you want to show, and available color usage.