How To Use World Clock - Samsung Galaxy Alpha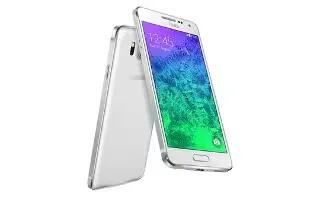 Learn how to use world clock on your Samsung Galaxy Alpha. You can view date and time in any time zone.
World Clock
On the Apps screen, tap Clock > World clock.
Creating clocks
Tap Add icon and enter a city name or select a city from the cities.
To apply summer time, tap and hold a clock, and then tap Settings.
Deleting clocks
Tap Menu icon > Delete, select clocks, and then tap Done.
Stopwatch
On the Apps screen, tap Clock > Stopwatch.
Tap Start to time an event. Tap Lap to record lap times.
Tap Stop to stop timing. To clear lap times, tap Reset.
To set the device to dim the screen during laps, tap Menu icon > Settings > Keep screen dimmed.
Timer
On the Apps screen, tap Clock > Timer.
Set the duration, and then tap Start.
Drag Stop icon outside the large circle when the timer goes off.
To change the alarm ringtone settings, tap Menu icon > settings.