7 Best Password Managers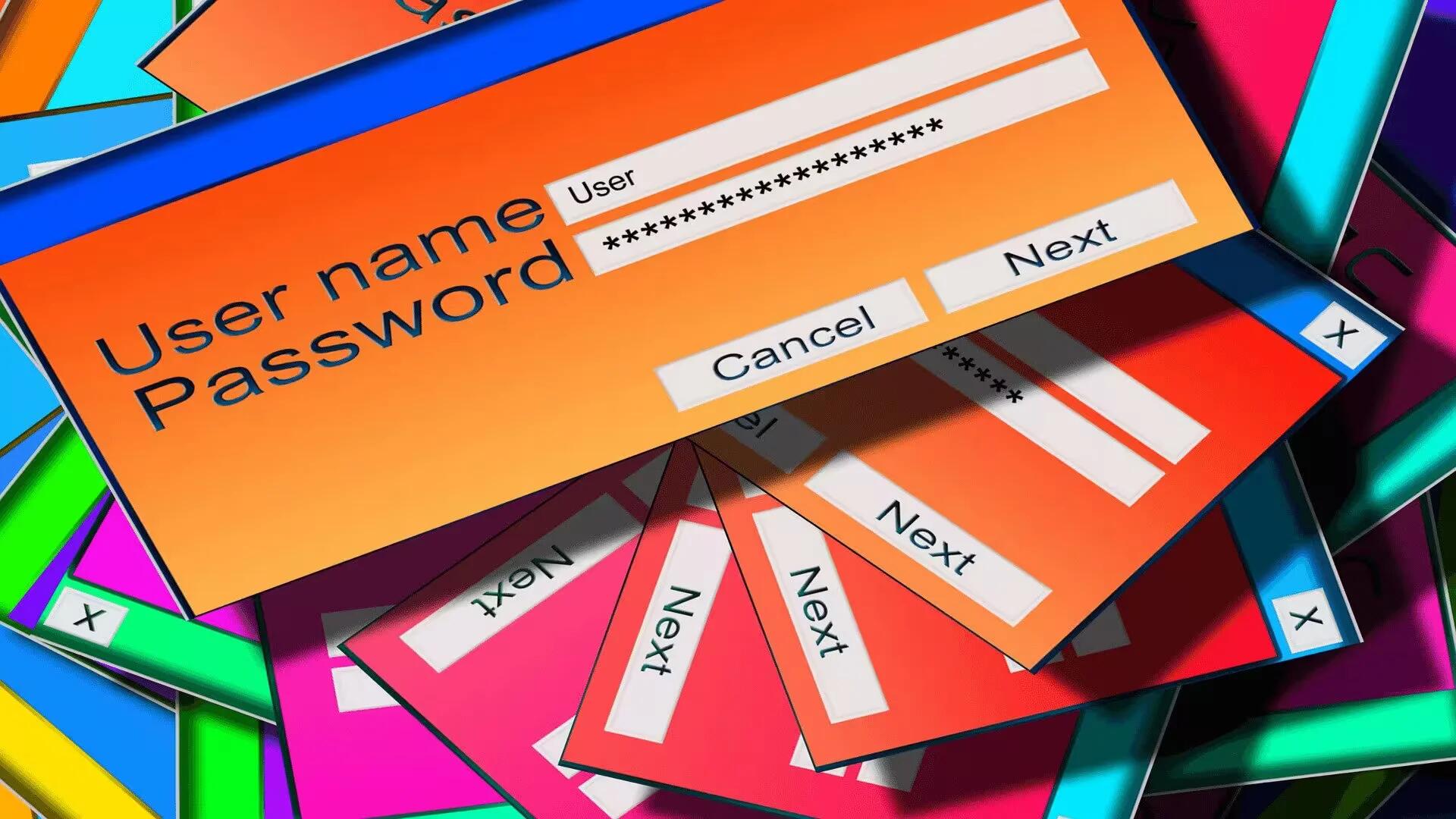 Password managers are becoming more and more popular. With a password manager, you will not need to remember a unique, long, complex password for each of your online accounts. The password manager will remember each password for you, strengthening your security and minimizing your risk the next time there is a massive data breach.
The best password managers then encrypt and store these passwords in a secured vault that is protected by a master password, meaning you only have to remember one password. The ability to keep all of your passwords in one spot is highly appealing.
Although several browsers offer similar functionality out of the box, the best password managers typically offer several benefits over the built-in browser functionality - including encryption, cross-platform and cross-browser synchronization, mobile device support, secure sharing of credentials, generate strong and unique passwords, and support for multifactor authentication.
In some cases, usernames and passwords must be copied from the password manager into the browser, reducing the ease of use but increasing the level of security by requiring entry of the master password before accessing stored login information. Some top password managers store your credentials locally, while others rely on cloud services for storage and synchronization, and still, others take a hybrid approach.
There are tons of password managers on PC, Mac, and mobile. All of them come with features designed to improve your security across the board while offering their own kind of security to protect your data. We have evaluated dozens of password managers to help you choose the one that suits you best.
So without further ado, here are some of the best password manager apps available for your PCs and mobile.
1. LastPass
LastPass is one of the best password managers available, and it is free so long as you do not mind getting by without the full suite of premium features. Once you have set up your master password, LastPass allows you to import all of your saved login credentials - usernames and passwords - from Firefox, Chrome, Internet Explorer, Opera, and Safari. It then allows you to delete all of the information from your computer to keep it secure, prompting you to do little more than remember your super-secure master password.
Other free LastPass features include two-factor authentication, free credit monitoring, multiple identities, and even an auto-fill feature designed to streamline your shopping. LastPass also stores your encrypted information on its cloud servers, meaning you can use LastPass on computers other than your personal PC and easily share passwords with family members. It even comes outfitted with a password generator for creating unique passwords.
Opting for the premium suite also opens up a host of additional authentication options, stellar tech support, and the ability to sync information between your desktop and mobile devices.
While LastPass is very popular and does many things well, we should also remind you that it has experienced security vulnerabilities in the past and that newer vulnerabilities have also been discovered. LastPass is working hard to stay on top of these vulnerabilities, so we are keeping it on the list, but its reputation has seen some tarnish lately.
Link: https://www.lastpass.com/
2. Dashlane
Dashlane is another password manager that toes the line between cloud service and local password manager in an attempt to answer every security concern. While the apps feature set may not be much different from other software on our roundup, but the program's streamlined interface certainly does. It is incredibly intuitive and simple, flanked with two-factor authentication and the ability to change a host of passwords spanning multiple sites with merely a few clicks.
You can store your password database on Dashlane's servers and take advantage of synchronization across devices, or you can store your password vault locally and forgo synchronization. Its digital wallet grants you a convenient means for tracking and making purchases at various online retailers (even if you do not have a previous account set up for them).
You can use the software to easily scour your receipts if need be, or, if you are unfortunate enough to have an account on a site that is hacked, you can set the software to automatically reset your password to something else without ever having to navigate away from the interface.
The fact Dashlane's memory footprint gets smaller with every update is only a plus, as is its ability to securely store pivotal notes and share encrypted passwords with emergency contacts in case you have trouble with your account.
Link: https://www.dashlane.com/
3. 1Password
1Password is one of the more competitive password managers. It has a lot of the basic features, including password management (obviously), password generation, cross-platform support with other operating systems, and more.
While Windows and Android versions have finally reached rough parity with their Mac and iOS equivalents, but many functions feel clunkier than they are on newer password managers.
The app also comes with password unlock and other organization and safety features. 1Password provides a 30-day free trial for setup and demoing. You have to subscribe with one of their plans after that.
Only cloud subscribers can use 1Password's killer feature, a Travel Mode that deletes sensitive data from your devices (you will get it back later) so that snooping border-control agents cannot find it. 1Password also has great form-filling abilities, though it lacks true two-factor authentication.
Link: https://1password.com/
4. KeePass
If you are looking for a good middle-of-the-road solution you might try the freemium KeePass, which is open-source and stores your encrypted data locally without ever syncing or uploading your information online. The software uses the highly secure AES and Twofish encryption algorithms, and moreover, is portable enough to throw on a thumb drive and transfer to multiple machines with little hassle. You can also quickly configure it with multiple keys and share access among a host of authorized users, or if you want, capitalize upon its competent password generator to ensure your passwords are as unique and strong as they can be.
Although the official version of KeyPass only supports Windows, cross-platform users can use KeePassX for Linux and Mac OS. There is also a bevy of mobile incarnations available for iOS, Android, and Windows Phone. However, its true hallmark lies in its non-existent price tag and its auto-type functionality which works with browsers, system dialogs, applications, and a wealth of other windows you would otherwise have to copy and paste into.
Link: https://keepass.info/
5. Roboform
RoboForm is a popular password manager and form filler. It falls short of the leading password managers on a few counts but has been closing the gap. RoboForm Everywhere, the premium tier, offers synchronization across multiple platforms, a web app, two-factor authentication, and sharing capability. RoboForm Everywhere is licensed annually for $19.95, though licenses can be purchased for longer time periods at a discount.
Users looking for enhanced security can use SMS-based One-Time Passwords (OTP) with RoboForm by enrolling their phone. However, other multifactor authentication options are absent. RoboForm does support sharing credentials, though there are some key limitations. Individual records can be shared, or a single shared folder can be created along with the ability to manage permissions for the users you are sharing with, but you cannot share from the web app, and users must have a RoboForm account to receive shared credentials.
One feature RoboForm offer that is on par with LastPass is the ability to handle application-based logins, not just those in your web browser. This has the potential to be a killer feature under the right circumstances, particularly for users who must manage logins to multiple apps for cloud services or corporate tools.
Link: https://www.roboform.com/
6. True Key
True Key is specifically designed for biometric logins, rather than using a master password to protect your password data. That means that it works particularly well on phones, tablets, and laptops that have either fingerprint scanners or facial recognition. It favors fast logins using these features, and if you too favor biometrics, then this is probably the manager to go with (you can also sign in with a password, email, etc. if you need to).
The free version of True Key is somewhat limited: You only get 15 passwords, which essentially restricts you to 15 sites/apps. However, the encryption and tools used to protect data are all top notches, so if you think you can manage a 15 login limit, give it a try.
Link: https://www.truekey.com/
7. Enpass Password Manager
Enpass is a fairly powerful password manager. It is entirely free on the desktop and costs a one-time flat fee of $9.99 for Android, BlackBerry, iOS or Windows Phone. Alongside that, the app can backup and restore your info, includes 256-bit AES encryption, cross-platform syncing, and you can even import from other password managers to make migration easier.
The Enpass desktop interface is a bit spare but functional; the mobile apps are sleek and handle biometric logins. You can also have it auto-fill your passwords into Google Chrome if you use that browser. It is free to download and use with a single $9.99 payment to unlock everything.
Enpass says a local-sync feature is in the works, which would make the service ideal for users who are wary of putting their data online. Until then, though, Enpass is not any better than the free version of LastPass.
Link: https://www.enpass.io/
A few last words
All seven password managers we listed above secure your data, both on your machine and in the cloud, with the toughest form of encryption in wide usage today. All have software for Windows, macOS, Android, and iOS. All have free options, but none of them are entirely free.
You can install the above password managers on an unlimited number of devices for a single (usually paid) account, store an unlimited number of passwords and generate new, strong passwords for you (though not always on the mobile version). Some alert you to the latest data breaches. Most offer a two-factor authentication option for master passwords.
Many offers to save your personal details, credit-card numbers, and other frequently used information so that they can quickly fill out online forms for you. Finally, none can recover your master password for you if you forget it, although some let you reset that password to something else.
If we missed any of the best password manager apps, then please tell us about them in the comments! Also, do not forget to subscribe for more updates.
See Also