WhatsApp Rolls Out Encrypted "Live Location" Sharing Feature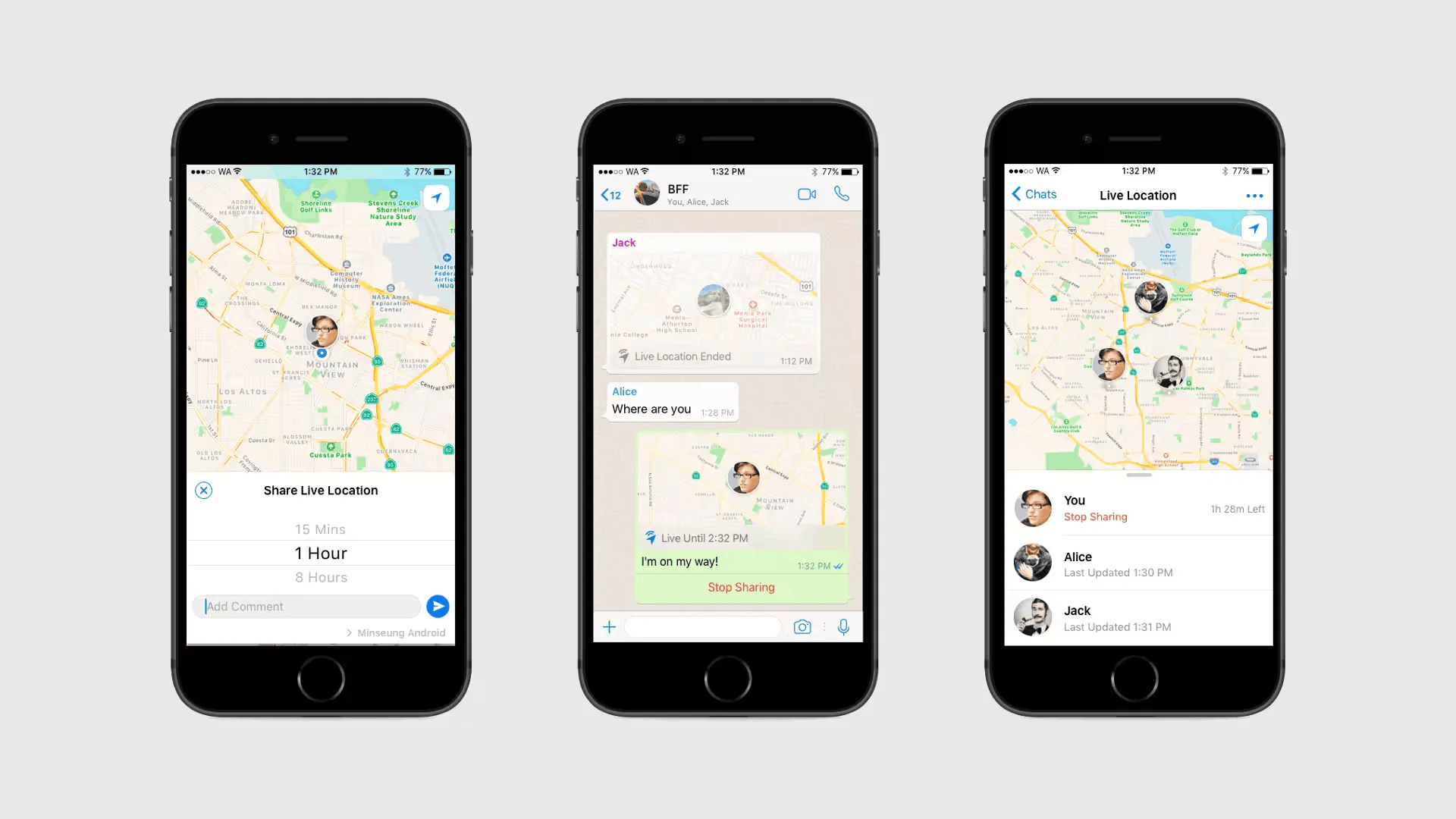 WhatsApp has just launched a new location-sharing feature for its popular messaging app. This latest feature allows users to share their location with other contacts using end-to-end encryption. Given that Facebook Messenger has had it for a few months, it makes sense that the feature would eventually make its way to Facebook-owned WhatsApp.
In a blog post posted today, the company shared details about its newest feature. Users can share their location on a per chat basis and for a limited amount of amount of time, and also have the ability to stop sharing at any point. At face value, it looks like just another way to let people know where you are, but there is an added benefit to WhatsApp's effort: End-to-end encryption for that shared location.
Today, we're rolling out a new feature that allows you to share your location in real-time with family or friends. Whether you're meeting up with friends, letting loved ones know you're safe, or sharing your commute, Live Location is a simple and secure way to let people know where you are. This end-to-end encrypted feature lets you control who you share with and for how long. You can choose to stop sharing at any time or let the Live Location timer simply expire.
To get it to work, you will need to make sure that you are using the most up-to-date version of the iOS app. Then, open up a chat with an individual or group that you want to share your location with. Under "Location" in the attach button, there's a new option to "Share Live Location". Choose for how long you want to share and tap send. Each person in the chat will be able to see your real-time location on a map. If you are in a group chat, everyone who has chosen to share their location will be visible on the same map. Pretty simple.
The new location-sharing feature will begin rolling out over the next few weeks, and it will be available for both the iOS and Android apps. Location sharing recently came to Snapchat this past summer, while Google Maps also implemented similar functionality. Apple has offered its own take on location sharing for a while with the Find My Friends app.