Samsung Canada Announces Gear Fit 2 And Gear Icon X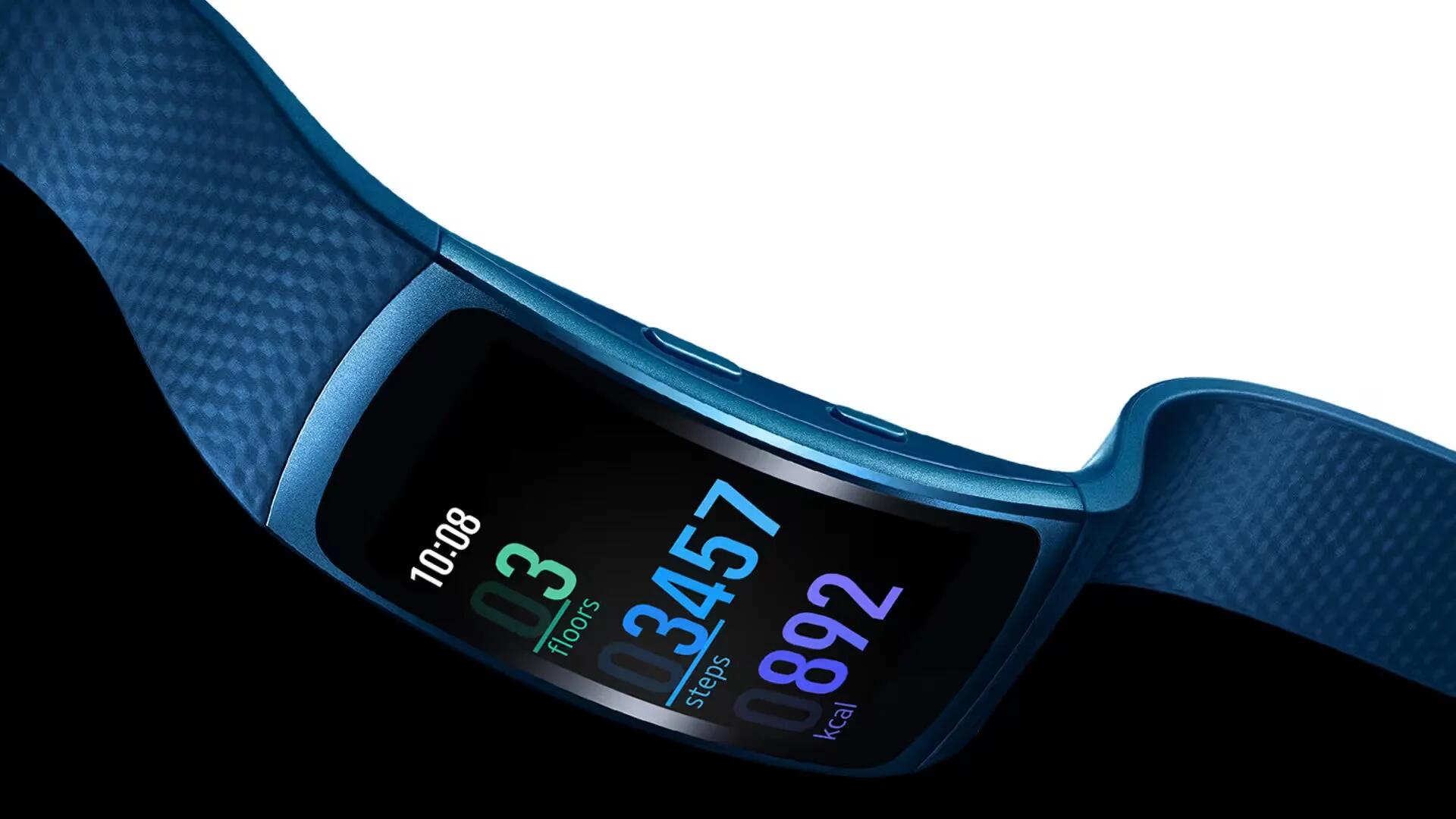 Today, Samsung has announced the availability of Gear Fit 2 and Gear Icon X in Canada. The Gear Fit 2 is a new fitness tracking and activity measuring wearable device from Samsung. The Gear Icon X is a pair of cord-free earbuds with a built-in activity tracker, heart rate monitor and music player.
The Gear Fit 2 features a a 1.5-inch Super AMOLED curved display, 1 GHz dual-core Exynos 3250 processor, 512MB of RAM, 4GB internal storage, and a 200mAh battery. Being a fitness wearable it also includes an embedded GPS and heart rate monitor. It also has the ability to automatically detect the type of activity the user is engaging in before tracking their progress.
According to Samsung, the Fit 2 also serves as standalone music player. It also has an IP68 certification making it water and dust resistant and runs on Tizen OS.
Get Fit Your Way with the Gear Fit2
The vibrant curved display on the Gear Fit2 provides for easy fitness monitoring and the ability to check and respond to text message notifications in any light.
With an embedded GPS and HRM sensor, the Gear Fit2 provides accurate data tracking for a variety of fitness activities that fit any lifestyle.
Stay motivated without the need of a mobile device thanks to the built-in standalone music player.
With its IP68 certification, the Gear Fit2 is water and dust resistant and allows you to go wherever your fitness routine takes you.
The Gear Fit 2 comes in three colors: black, blue, and pink. You can purchase the Gear Fit 2 from five Samsung Experience Stores across Canada for $249.99. It will also be available from other retailers in the third quarter of this year.
We know that living a healthy lifestyle is a top priority for Canadians and our two new wearables, the Gear Fit2 and Gear IconX, are a perfect fit for keeping fitness goals on track.

Designed to empower Canadians to stay focused and keep rhythm in their everyday fitness, we continue to innovate the wearable category through unique fitness solutions.
The Gear Icon X is a cord free earphone with built-in activity tracking. It has a 47mAh battery and serves as activity tracker, heart rate monitor and music player.
Truly Cord Free with the Gear IconX
Lightweight, secure and comfortable to wear, the Gear IconX comes with three different sizes of eartips and can be activated by simply placing the earbuds in your ears.
Receive instant feedback on your workout progress thanks to the Voice Guide feature.
The built-in standalone music player can store up to 1,000 MP3s and users can simply tap or swipe the earbuds to easily control the music and set the pace for any workout.
With an in-ear HRM, the Gear IconX offers standalone fitness tracking that can be easily shared and viewed on an accompanying mobile device.
The Gear Icon X comes in three colors: black, blue, and white. Unfortunately, Samsung has provided any pricing details. We will update you once we have more details.