How To Use Sound Settings - LG G3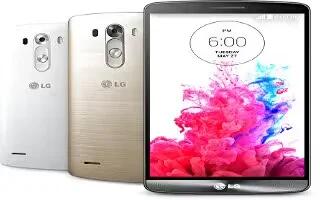 Learn how to use sound settings on your LG G3. You can change sound, volume, vibration and much more settings on this section.
Sound profile Choose the Sound, either Sound, Vibrate only or Silent.
Volumes Adjust the phone's volume settings to suit your needs and your environment.
Vibrate strength Allows you to set the vibrate strength for calls, notifications, and touch feedback.
Quiet mode Set up your Quiet mode. Tap the Quiet mode to toggle it On or Off. You can schedule Quiet mode to activate automatically and designate exceptions to your Quiet mode.
Sound profile Choose the sound, either Silent or Vibrate only.

Set time Choose the Set time, either Always on or schedule. If you tap schedule, you can set the days and times to automatically turn Quiet mode on.
Block notification LED Checkmark to turn LED notification off.
Block alarms Checkmark to allow the screen not to turn on and no alarms sound.
Block incoming calls Checkmark to allow or block incoming calls from certain contacts.
Incoming call settings
Auto reply to block calls Set how to you want to automatically reply to silenced calls.
Allow repeated calls Checkmark to allow a call that is repeated within 3 minutes.
Allowed contact lists Designate which contacts calls will be allowed.
Help Display Quiet mode setting information.
Other Sound settings
Ringtone Set the ringtone for calls. You can also add a ringtone by tapping + icon at the top right corner of the screen.
Notification sound Set the notification sound. You can also add a notification sound by tapping + icon at the top right corner of the screen.
Ringtone with vibration Checkmark to set the phone to vibrate in addition to the ringtone when you receive calls.
Vibrate on tap Checkmark to vibrate when tapping the Home touch buttons and during other UI interactions.
Sound effect Tap to set the dial pad touch tones, touch sounds, and screen lock sound.

Dial pad touch tones Checkmark to play tones while using dial pad.
Touch sounds Checkmark to play sound when making screen selection.
Screen lock sound Checkmark to play sound when locking and unlocking the screen.

Message/call voice notification Tap the Message/call voice notification switch to toggle it On or Off. On allows your device to incoming call and message events automatically.