How To Use Factory Data Reset On Samsung Galaxy Note 4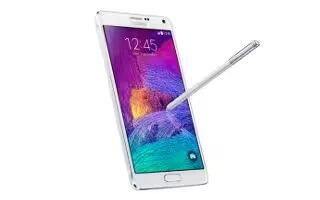 Learn how to use factory data reset on your Samsung Galaxy Note 4. Delete all settings and data on the device. Before performing a factory data reset, ensure you back up all important data stored on the device. Refer How to Backup and Restore data for more information.
On the all Apps screen, tap Settings > Backup and reset > Factory data rest > Reset > Erase everything. The device automatically restarts.
Refer here to know more on Samsung Galaxy Note 4.