How To Use Calculator On Samsung Galaxy Note 2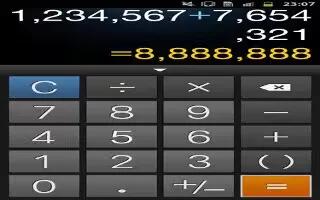 Using this feature allows you to use your Samsung Galaxy Note 2 as a calculator. The calculator provides the basic arithmetic functions; addition, subtraction, multiplication, and division. You can also use this as a scientific calculator.
From the Home screen, tap Apps > Calculator icon.
Enter the first number using the numeric keys.
Enter the operation for your calculation by tapping the Plus, Minus, Multiplication, or Division key.
Enter the next number.
To view the result, tap the = equals key.
Repeat the above steps many times as required.
Note: Place the screen in Landscape mode to reveal additional scientific functions.