How To Take Screenshot - LG G3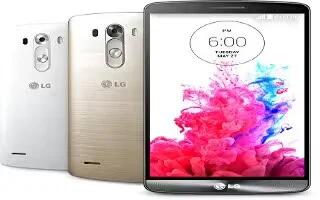 Learn how to take screenshot on your LG G3. There are three methods in LG G3 to capture the screen.
Screen Capture Method 1: Using Hardware Buttons
You can take a screenshot on the LG G3 using the physical buttons on the phone.
Hold down the "volume down" and "power" buttons at the same time. (That's the middle button and the bottom button, as seen on the back of the G3.) You'll see the screenshot effect on-screen.
The image will be saved in the "Screenshots" folder on your internal storage, and you can view this folder through the Gallery app.
You can share your shot immediately by dragging the notification panel down, finding your screenshot and using the "share" icon.
Screen capture method 2: Using QuickMemo+ app
LG G3's preloaded QMemo+ app can also allow you to capture screenshots.
From the bar of software keys towards the bottom of the phone swipe up and to the right, and select the QMemo+ option (the Q icon).
The QMemo+ app will capture an image of what's on-screen, and you can also draw or write on top of it When you're done, hit the save icon in the top right corner.
For more info, see QuickMemo
Screen capture method 3: Using Video player
LG G3's video player app can also capture the screens of the video that you're watching.
You had to change the options in video for using it. Screen shot: Captures a screen shot while playing a video.
Go to Gallery.
Tap Menu icon > Settings > Screenshot on.
For more info, seeGallery Options