Download Free Videos On iPhone, iPod Touch, iPad Without Jailbreak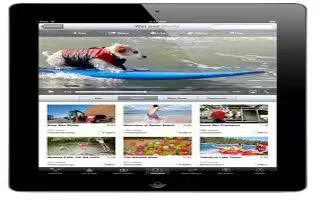 Jailbreak solves all the problems but if you are not interested in jailbreak then this an easy way of downloading videos to iPhone/iPod Touch for free. You can download free videos on iPhone, iPod Touch, iPad and other Apple devices. Follow the simple steps below
Install the free app tube D/L. This app allows you to download free videos, but only a maximum of 7. Here's a trick to download more than that.
Type the website 'vimeo.com' in the app's browser.
Search for the video you want to download.
Go to your 'files' section in the app and click on edit.
Click on any video and click on actions. In actions, click on "Export to photo roll". This means that now you have transferred your video to your 'photos'.
Delete the video that you exported and there will be six videos left . Now you can download more videos. Keep exporting a video if you want to download more.
Watch your exported videos go to your 'photos' app and you can watch them there.
Note
To download more than seven you have to first export at least one.
You can download videos from any site. Not necessarily from vimeo.com.