Apple Released iOS 11.1.1 Update To Fix Autocorrect And Hey Siri Bug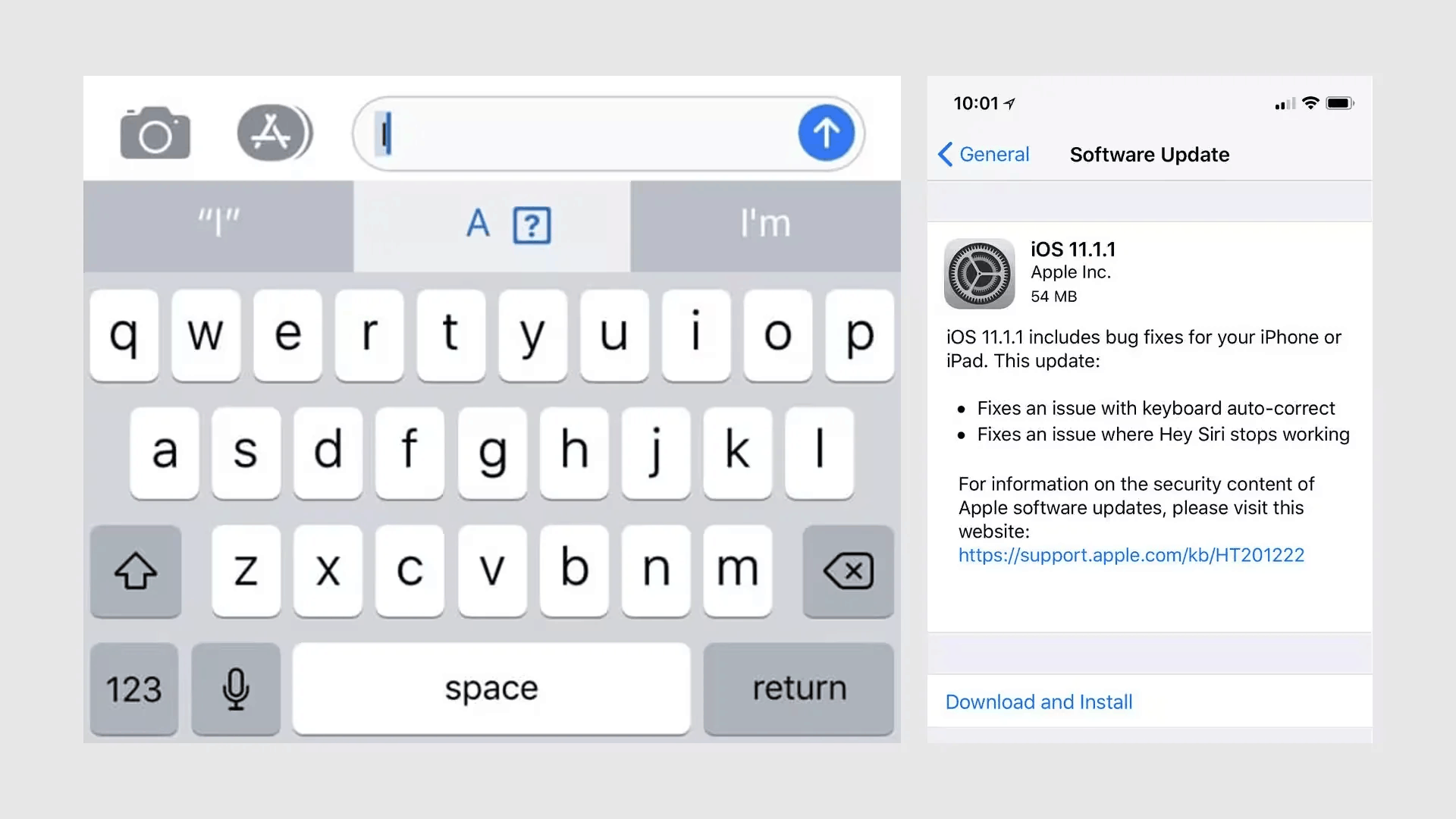 Apple has recently released iOS 11.1.1 update to address the auto-correct and "Hey Siri" bug present in iOS 11.1. It is a minor update in the grand scheme of things, designed specifically to fix any bugs and behind-the-scenes issues, as well as implement software improvements for usability.
The auto-correct bug is a strange one where typing the letter "i" will see it autocorrect to "A[?]". It appeared to be a minor bug at first, but it quickly spread, with the autocorrected text appearing in public posts all over the place. It did not impact all iOS devices, but it was certainly enough. It is unclear how it even happened, but the good news is that Apple has since fixed that problem in the latest update.
Additionally, the minor update apparently fixes an issue where "Hey Siri" voice activation stops working. It is unclear if other bugs or issues are also addressed in the software update. Users can download the iOS 11.1.1 update through the Settings app, or via iTunes.
iOS 11.1.1 includes bug fixes for your iPhone or iPad. This update:

Fixes an issue with keyboard auto-correct Fixes an issue where Hey Siri stops working
If you have not been prompted to update the system, you can pull the update manually by following the below steps;
Open the "Settings" app in iOS and go to "General" and then to "Software Update".
Choose to "Download and Install" when iOS 11.1.1 becomes visible.
The iPhone or iPad will update and reboot automatically to complete the installation. Users can also install iOS 11.1.1 through iTunes by connecting their device to a computer and updating to the latest iOS release when it becomes available.