Samsung Galaxy Note 4 Display Wins Best For Color Accuracy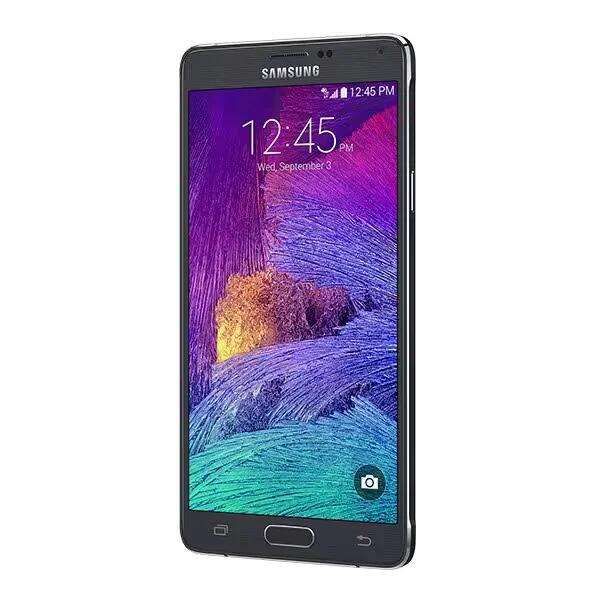 Displaymate display analyst Ray Soneira reported Tuesday that the Samsung Galaxy Note 4 represented the best flagship phone or tablet in terms of the overall or "full gamut" display color accuracy.
In fact, it wasn't even that close, with the Galaxy Note 4 (using the Basic screen mode) coming out head and shoulders over the the 2013 Kindle Fire HDX 8.9-inch tablet, the iPad Air 2, the iPhone 6 Plus, the Galaxy Tab S 10.5, and the Surface Pro 3.
Through a series of tests, Soneira evaluated each display for Just Noticeable Color Differences: Color differences less than 1 JNCD are visually indistinguishable, Soneira said, while values greater than 1 JNCD are visually noticeable when the two colors are touching on-screen. A smaller JNCD is better. It may seem like color accuracy isn't important if your Samsung Galaxy Note isn't next to an iPhone, a Kindle Fire, and a Samsung Galaxy Tab, just so you can compare them against each other. But if you've ever shopped online, chosen a product based on color, and had something you didn't recognize turn up on your doorstep, you know that the accuracy of colors can be very important. Soneira tested last year's Kindle Fire HDX 8.9-inches (the 2014 model, he notes, wasn't available at the time of testing), the Apple iPad Air 2, the Apple iPhone Plus, the Microsoft Surface Pro 3, the Samsung Galaxy Note 4, and the Samsung Galaxy Tab S 10.5.
His results were crystal clear; the Samsung Galaxy Note 4 handily beat the competition in all of the categories he investigated. He did note that the Apple devices did well with red and yellow tones (skin tones and bright colors), but lost huge points for how they presented blues and whites. Blues in particular aren't as much of a problem as reds; our eyes have a harder time noticing differences in blues.
Lots of tech tends to calibrate the display to properly show skin tones of the most commonly found ethnic groups in the region where the device will be sold. The fact that this study looked at all skin tones helps to assure that it's as unbiased as is reasonable.
Click here for more on Galaxy Note 4