OnePlus Launches OxygenOS - A Custom Android ROM For OnePlus One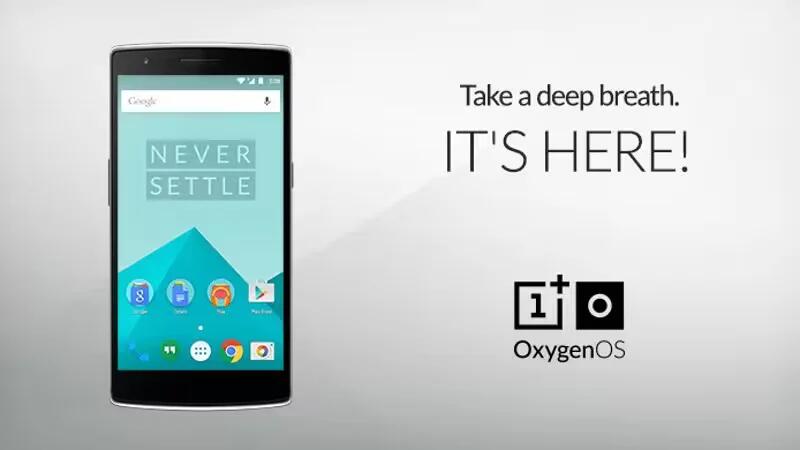 OnePlus launches its OxygenOS, a custom version of Android for its OnePlus One smartphone. The OxygenOS is a custom build of Android 5.0 Lollipop with handful of unique features. The initial release features off-screen gestures, customizable quick settings, and an improved file manager.
News that OnePlus was working on the operating system broke in January, after a split with partner Cyanogen. OnePlus initially announced OxygenOS would be available at the end of March. The deadline passed, however OnePlus did not keep its vast user base longing for too long.
In a blog post about the release, the company co-founder and head of global at OnePlus - Carl Pei describes their approach as "back to basics" and "light and essential" with a focus on performance and battery life.
We want to be careful that we are not adding features simply for the sake of differentiation. We have implemented some important features thus far, but they are subtle and meaningful. That is our philosophy behind OxygenOS: keep it light and essential.
OnePlus has kept its words and they have focused on performance and battery life with subtle essential features. Pei adds that building their own operating system will enable OnePlus to quickly respond to and make updates based on user feedback.
By creating our own operating system, we can quickly respond to user feedback and make it easier for you to continue playing a fundamental role in the future of OnePlus. Our goal for OxygenOS is to provide faster, more meaningful updates and a better-integrated range of services for every OnePlus user.
OxygenOS offers lot of customization of users like customizable lock screen wallpapers and the ability to swap between hardware or software navigation buttons. The Quick Settings feature in the notification panel of OxygenOS allows you to add, remove, and reorganize the settings. OnePlus has also included a File Manager app for viewing your downloads and other files on your device. It also comes with a slew of features such as smart off-screen gestures that includes O to start camera, V to toggle flash, and pressing three fingers together to play music. OnePlus previously said that OxygenOS would utilize Google's Material Design and that it would be free of bloatware, and so far it looks like OnePlus did manage to keep the OxygenOS UI pretty simple.
Currently, OxygenOS can only be installed by manually flashing the OnePlus One and the company has provided a detailed and clearly written installation instructions. OnePlus also says that it is working on an easier and more automated way to load OxygenOS onto the OnePlus One, so if you really do not want to perform a manual flash, you can wait for that new method to arrive. For the rest you can download the OxygenOS ROM here. The installation instructions can be found here.
For those who do not own OnePlus One, here is the demo video highlighting the top features of OxygenOS.
Youtube Video - OxygenOS Features
Source: OnePlus Blog