Microsoft Plans To Bring Its Famous Word Flow Keyboard To iOS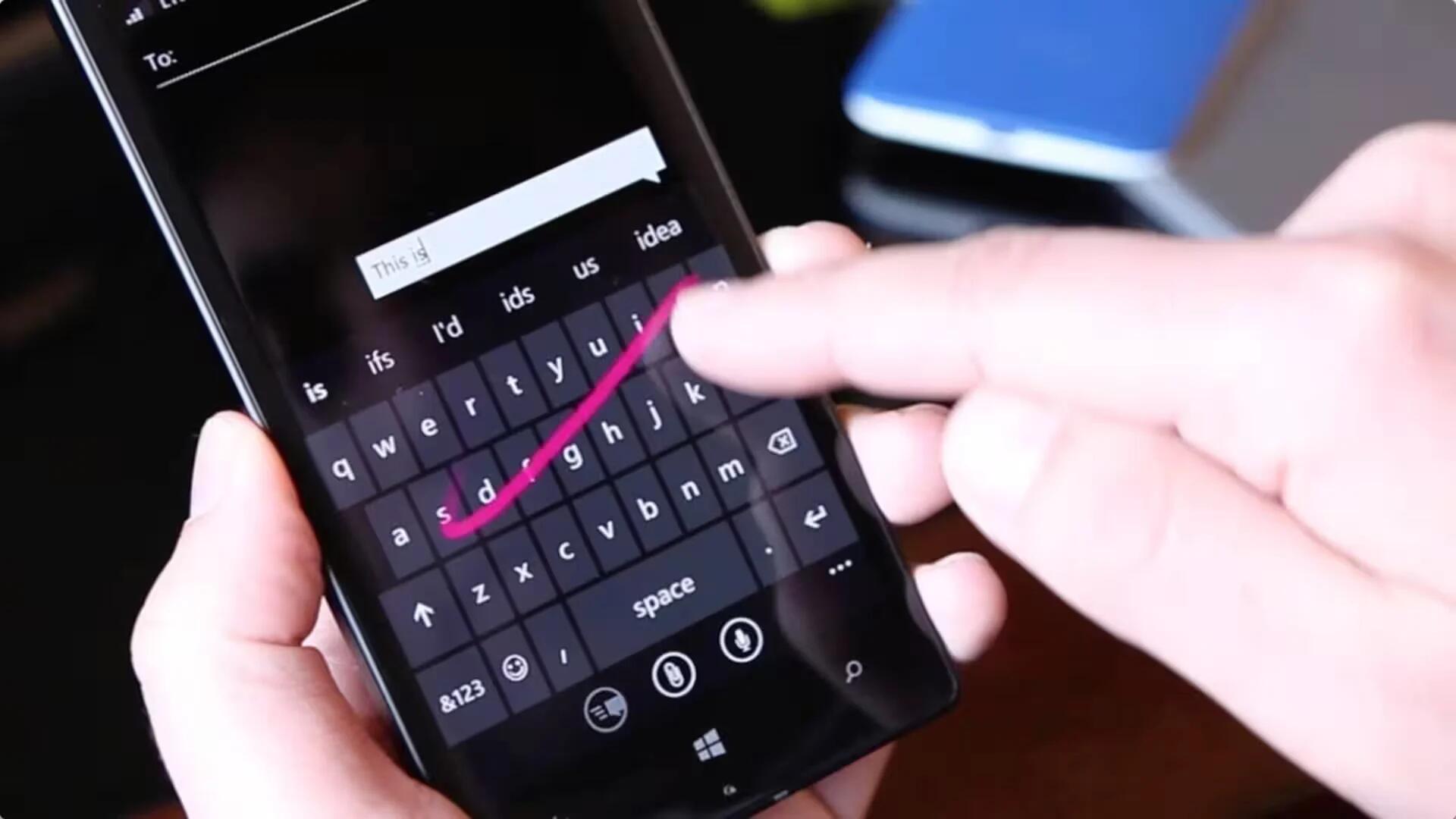 Microsoft introduced Word Flow keyboard in Windows Phone 8.1 as one of its defining features. The keyboard works pretty well and gets critical acclaim among Windows users. However, the keyboard is no longer exclusive and Microsoft has decided to bring the famous Word Flow keyboard to iOS and other mobile platforms.
Recently, Microsoft sent emails to Windows Insiders inviting them to sign up to test Word Flow for iOS. According to the email, owners of iPhone 5 or newer iPhones sign up to help the Windows team on extending this keyboard to other platforms, starting with iOS.
Here is the email Microsoft is sending to Windows Insiders,
Hello,

Do you own an iPhone (5S or newer)? Do you think your native iOS keyboard could use improvement?

Word Flow keyboard has long been one of the highly praised features on Windows Phone and was used to break the Guinness World Record for fastest texting. We are now working on extending this keyboard to other platforms, starting with iOS.

Before publicly releasing this keyboard to the App Store, we'd love to give Insiders like you a preview. With your feedback, we'll build a roadmap of improvements to the keyboard over time.

If you're interested in participating in this beta program, just send an email to wordflow@microsoft.com with subject line "I want in!" and we'll be in touch!

The Windows Insider and Word Flow teams
Word Flow for iOS is another step in Microsoft's plan to bring some of its key apps and technologies to platforms other than Windows. Previously, Microsoft has brought Cortana and Office Mobile to iOS and Android.
While some die-hard Windows fans may not like this decision as Windows Mobile has lost another key feature that separate it from other platforms, the Windows team seems to be ensuring that parts of Windows Phone live on, even if it is on other platforms.