Microsoft Hub Keyboard For iPhone Is Available On App Store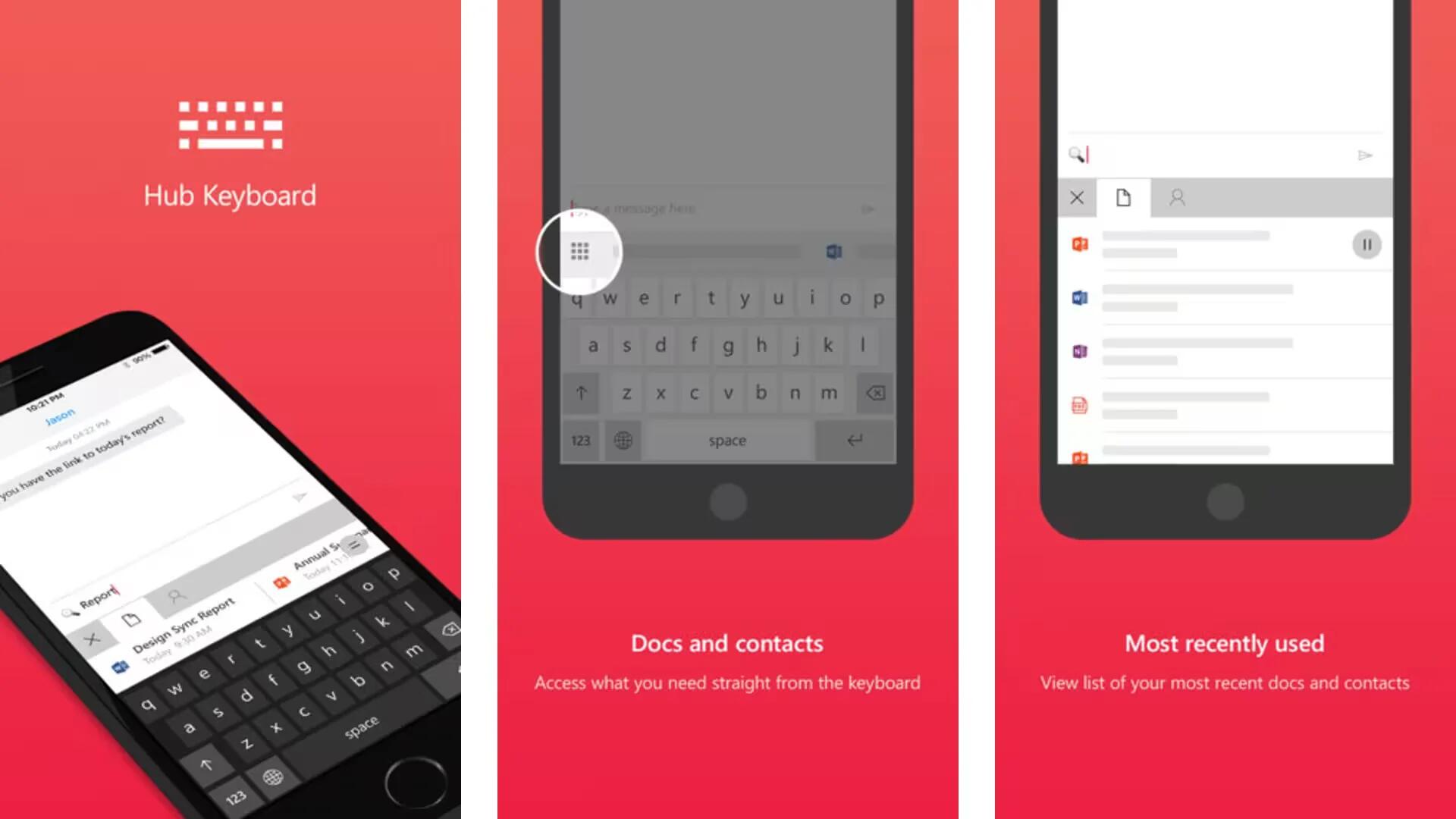 Microsoft has launched its new experimental Hub Keyboard for iPhone. This new keyboard centralizes many tasks, so you do not have to switch apps as often.
The Hub Keyboard is completely different from the WordFlow keyboard found in Windows phones and brings information from different services to your fingertips and helps complete your tasks faster. The Hub Keyboard is a Microsoft Garage project, and with it, you can copy and paste recent items, easily search and share documents, share contact information, and instantly translate parts of messages. You can also share generated URLs from Office 365 documents that are stored within SharePoint or OneDrive as long as you have that information stored in your phone or your Office 365 account.
Personally I don't like switching between apps to do different things on my smartphone. But all these different apps on a smartphone, they have to conform to rules of a keyboard and that got me thinking about the project as an interesting idea I wanted to explore more. We're giving users a wider gamut of tools.

I may be in a text message conversation, then have to jump to contacts for a phone number. Rather than forcing users to switch between apps, we bring those apps to them.
With the Hub Keyboard, you can do the following operations,
Copied Text: Easily insert the last text you copied
Documents: Grab and share URLs of Office 365 documents in OneDrive and SharePoint
Contacts: Share information of a contact from your phone or your Office 365 account
Microsoft has planned to bring their WordFlow Keyboard to iOS, but we have not heard any details about it for some time. However, this new Hub Keyboard has some interesting concepts and it is certainly worth checking out, especially for Office 365 users.
Gallery
Video
Download