Microsoft Lumia 535 Specs And Photos Leak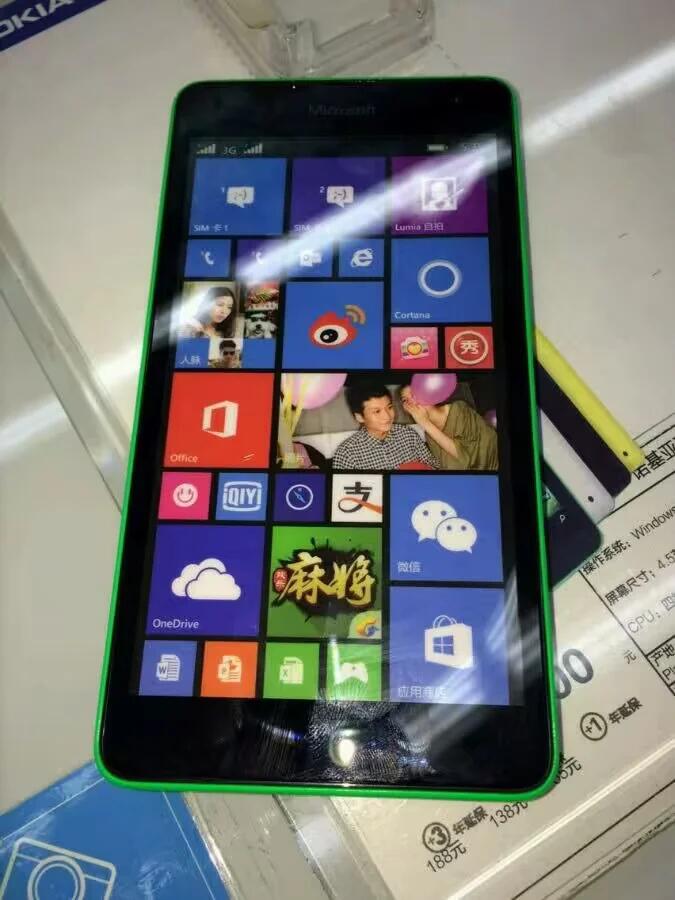 Some high quality pictures of the Lumia 535 has leaked in China and was posted on Weibo. The pictures appear to have been taken in a Nokia store, and shows the handsets new Microsoft branding front and back.
They appear to be of a display dummy, but does demonstrate that the handset will be a dual-SIM device. It still gives us a good idea of how it will look. It also confirms the dual SIM support of the handset but it appears that 3G is only available on one of the slots and there's no LTE at all.
Either way, the Lumia 535 is expected to be the first smartphone of its family to carry the Microsoft branding after the company officially got rid of the Nokia logos. It's rumored to be unveiled on Tuesday, November 11 with a 5-inches qHD screen (540*960 pixels) and a 1.2GHz quad-core CPU on a Snapdragon 200 chipset.
Internal storage is rumored to be 8GB, while RAM is set at 1GB. The Lumia 535 will come with a 5 MP primary camera and an ancient VGA selfie snapper. The whole thing will be powered by a 1,900 mAh battery and will be available in black, white, gray, blue, orange, blue, and green colors. Click on the Source link below for more leaked pictures.