Huawei Will Unveil Smartphones, Tablets And Android Wears On MWC 2015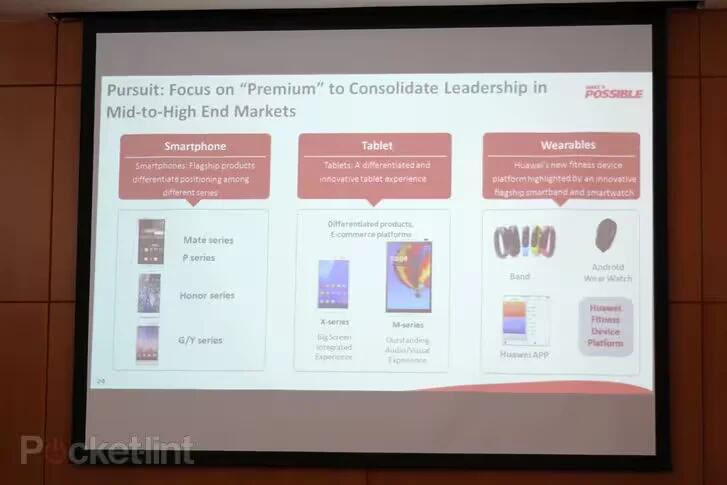 Huawei has big plans for 2015, and it has shown a teaser of what it will unveil at the Mobile World Congress (MWC) in the beginning of March in Barcelona. In a press event held at its headquarters in China, Huawei has shown a slide listing the company's portfolio for the year, and it includes three series of smartphones, two families of tablets, as well as a brand new Android Wear smartwatch, and more.
Huawei will refresh its portfolio in three series: first come the Huawei Mate and Huawei P series, the two high-end lineups for the company. Then, you should expect new announcements for the affordable Honor series, as well as new Huawei G and Huawei Y devices.
Huawei will stick to two series with some distinct features. The Huawei X-series will come with an interface that is deeply integrated with a big screen, while the M-series aims to delivers an 'outstanding audio/visual experience' on its own.
The company is planning to enter the already pretty packed Android Wear smartwatch market with its own gadget. We've already seen the Huawei Talkband B1 fitness wearable that doubles as a Bluetooth headset, and that nifty gadget might get reimagined this years. One thing we know for sure is that Huawei aspires to work on its fitness and wearable ecosystem.
With January almost at its end, we're just one month away from MWC 2015.