How To Use Timer - Samsung Galaxy Gear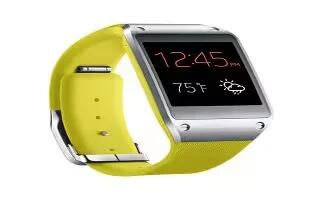 Learn how to use timer on your Samsung Galaxy Gear. Use this application to use the device as a countdown timer.
From the Home (Clock) screen, scroll to and then tap Apps icon > Timer.
Move the on-screen dial left or right to adjust the value.
Tap Start to start the timer.
Tap Stop to stop the timer or Reset to reset the timer and start over.
Tap Restart to resume the timer counter.