How To Use Samsung Link - Samsung Galaxy Mega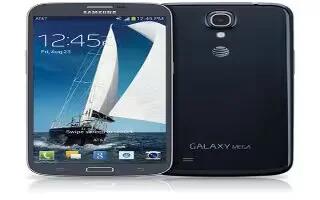 Learn how to use Samsung link on your Samsung Galaxy Mega. This application wirelessly synchronizes your Samsung device with your TV, streams content, and even keeps tabs on who calls or sends text messages with real-time, on-screen monitoring. Samsung Link makes staying connected easy.
Samsung Link allows users to share their in-device media content with other external devices using DLNA certified (Digital Living Network Alliance) Devices. These external devices must also be DLNA-compliant. Wi-Fi capability can be provided to TVs via a digital multimedia streamer.
Note:You must first connect both of your communicating devices to the same Wi-Fi. For more information, refer to Wi-Fi Settings
From the Home screen, tap App > Samsung Link.

Tap Sign in to sign into your Samsung Account if you have not already done so. For more information, refer to Creating a Samsung Account

If prompted, read the on-screen message about network charges and tap OK to continue and return to the main Samsung Link screen.

Tap Start and follow the on-screen prompts.

Scroll across the application screen to view either MY RECENT CONTENT or DEVICES & STORAGE.

The DEVICES & STORAGE screen contains two separate streaming media options:
Registered storage: allows you to receive and playback media stored externally (server, laptop, etc.) directly on your device by allowing you to add a Web storage service for streaming content.

Registered devices: allows you to stream/share selected multimedia content from your device to DLNA compliant device connected to the same Wireless Access Point.