How To Use LG SmartWorld - LG G3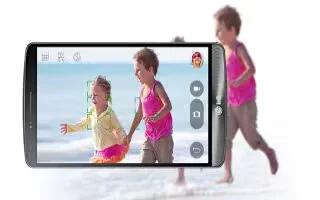 Learn how to use LG SmartWorld on your LG G3. LG Smart World offers an assortment of exciting content fonts, themes, games, applications.
How to Get to LG SmartWorld from Your Phone
Tap Home key > Apps icon > Apps tab > tap the LG icon to access LG SmartWorld.
Tap Sign in and enter ID/Password for LG SmartWorld. If you have not signed up yet, tap Register to receive your LG Smart World membership.
Download the content you want.

When you use Cellular network, data fee could be charged by data plan that you signed-up with carrier.
LG SmartWorld may not be available from all carriers or in all countries.
What if there is no icon?
Using a mobile Web browser, access LG SmartWorld (LG World) and select your country.
Download the LG SmartWorld App.
Run and install the downloaded file.
Access LG SmartWorld by tapping the LG icon.
Special benefit only in LG SmartWorld
Decorate your own style on your Smartphone, Use Home Theme & Keyboard Theme & Font that provided on LG Smart World. (However this service is available to specific device. please check in LG Smart World website whether it is feasible or not whether it is feasible or not)
Enjoy LG Smart World's special service by joining promotion that consistently provided.