How To Use Google App - LG G Watch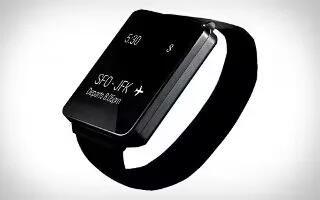 Learn how to use Google app on your LG G Watch. You can see Google Now cards on Android Wear if you have Google Now on your Android phone.
Customize your Google Now cards
The Google Now cards youll see in Android Wear come from your existing Google Now feed. Any changes you make to your card settings on your phone will also impact what cards you see on Android Wear. To change the cards that show up on your watch, youll need to customize your Google Now cards on your phone. If you make changes, use the instructions below to refresh Google Now so that the changes you make will sync with Android Wear:
Open the Google Search app on your phone.
Pull down on the first Google Now cards you see.
Youll know that your cards are being updated when the line below the search box start changing colors.
Google Now cards that work with Android Wear
Stocks
Weather
Reminders
Sports
Traffic
Flights
Boarding pass
Shipping confirmation for packages
Public transit info on nearby trains & buses
Friends birthdays
Public alerts
Reminders to leave on time for upcoming appointments
Hotel & restaurant reservations
Learn more about Google Now cards.
Use Hangouts with Android Wear
Article being developed by Hangouts help writer to be cross-published in Android Wear help center
Use Gmail with Android Wear
Article being developed by Gmail help writer to be cross-published in Android Wear help center