Basics - LG G Watch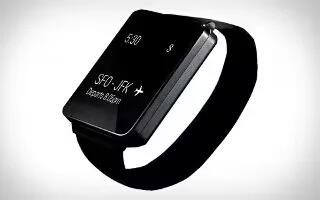 Learn the basics on your LG G Watch. On your watch, youll see cards that give you useful information when you need it. You can also get answers to questions and do everyday tasks using your voice.
Useful info when you need it through cards
The information you need will conveniently appear as cards on your watch. Wondering about your morning commute? Just check your watch. Your friend just texted you? Youll see the message. Curious how much youve walked today? Youll see your daily step count. You can scroll through the cards, see more details, and dismiss cards when youre done.
Ask questions & do everyday tasks with voice
You can also search and do a variety of tasks on your watch using just your voice. Just say Ok Google or touch the watch face, and you can ask questions (How tall is the Empire State Building?), set reminders (Remind me to call mom tonight), and more.
Use apps already on your phone
Youll need to download the Android Wear app to connect your watch and phone, and to manage your watchs settings.
Once youve done this, your favorite apps will work with Android Wear automatically, and you wont need to download a whole new set of apps.
Choose what shows up on your watch
You can choose which cards and notifications show up on your watch by changing your notification settings and Google Now settings.