How To Use Gallery - Samsung Galaxy Gear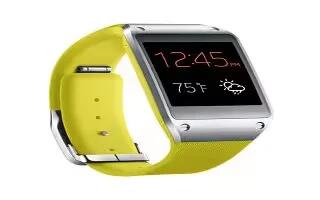 Learn how to use Gallery on your Samsung Galaxy Gear. Use this application to view images and videos.
From the Home (Clock) screen, scroll to and then tap Apps icon > Gallery.
Scroll across the screen to view thumbnail versions of currently stored pictures and videos.
Tap an on-screen entry to view a larger version of the current file or begin playback.