How To Use Corporate Email Account - Samsung Galaxy Note Pro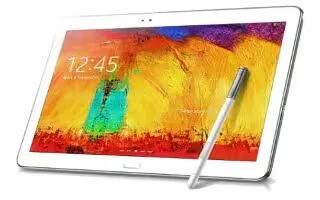 Learn how to use corporate Email account on your Samsung Galaxy Note Pro. Use the following procedure to configure your tablet to synchronize with a corporate email account.
Touch Email icon. The Set up email screen displays.
Touch Corporate. For more information, refer to Create Email Account.
Touch Manual setup icon.
Enter all the Exchange server information, Domain, User name and Password, then touch Next icon or touch Done on the keyboard.
At the Activation prompt, touch OK. The Account options screen displays.
Review and configure the settings.
Touch Next.
Enter an Account name for this account (Optional) and touch Next or touch Done on the keyboard. Wait for the Inbox to synchronize before use.
Touch Menu Key > Settings to change the account settings.