How To Use Contacts Display Options - Samsung Galaxy Note Pro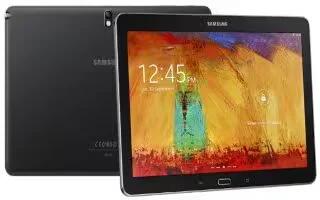 Learn how to use Contacts Display Options on your Samsung Galaxy Note Pro. Store contact information for your friends, family, and colleagues to quickly access information or to send a message.
There are various ways to display your contacts.
Touch Contacts icon.
Touch the Groups tab, Favorites tab, or Contacts tab to view contacts in various ways:

Groups: Display contacts sorted into groups such as Not assigned, Co-workers, Family, Friends, etc. The number of contacts in each group is displayed next to the group name. Touch a group name to show only contacts in that group. For more information, refer to Groups

Favorites: Show only your favorite (or starred), contacts. For more information, refer to "Favorite Contacts."
Contacts: Show all your contacts. Touch the Search field and enter a keyword to list contacts that contain that keyword.
While viewing Groups, Favorites, or Contacts, touch Menu icon for options.
While viewing the Contacts tab, touch Menu icon > Settings for Contact settings.