Blue Topaz Galaxy S6 and Green Emerald Galaxy S6 Edge Are Coming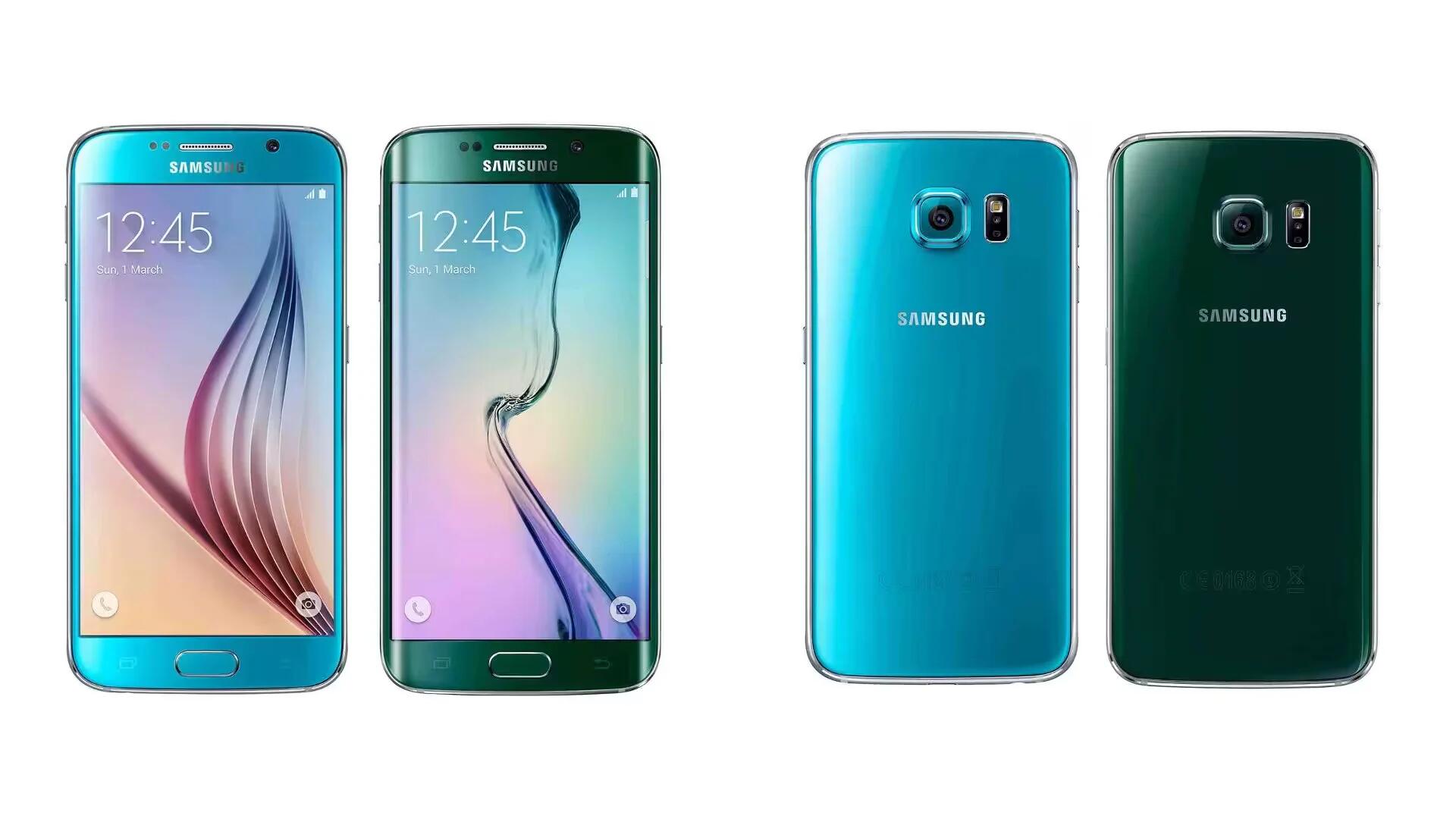 Samsung launched Galaxy S6 and Galaxy S6 Edge globally on April 10, 2015 and they are available in White Pearl, Black Sapphire and Gold Platinum colors. Today, Samsung has revealed that they are adding new color options to their Galaxy S6 and Galaxy S6 Edge smartphones. The Samsung Galaxy S6 will get an exclusive Blue Topaz color option and the Galaxy S6 Edge will get an exclusive Green Emerald color option.
The Blue Topaz Galaxy S6 represents the perfect fashion accessory for style-conscious consumers looking for a vibrant, expressive and distinctive color, and the Green Emerald Galaxy S6 edge provides a simply stunning color choice that meets the needs of those who want a sophisticated, yet unique looking mobile device.

We aim to bring a truly one-of-a-kind smartphone to consumers and provide them with a seamless combination of dynamic beauty and meaningful purpose, complementing every part of their mobile lives.
Exclusively available for the Galaxy S6, Samsung's Blue Topaz Galaxy S6 hits the scene in a striking but subtle blue hue that is closely reflected throughout the most fashionable colors of the year.
Exclusively available for the Galaxy S6 edge, Samsung's newest Green Emerald exemplifies the harmony of Samsung's design philosophy where "beauty meets purpose". The color green represents new life and new beginnings and is closely linked to themes of nature.
The Galaxy S6 and Galaxy S6 edge are available globally with 32/64/128GB storage and runs Android 5.0 Lollipop.
Source: Samsung