Apple Unveils New Apple Watch Bands With Yellow And Rose Gold-Anodized Models, New Sport and Leather bands, More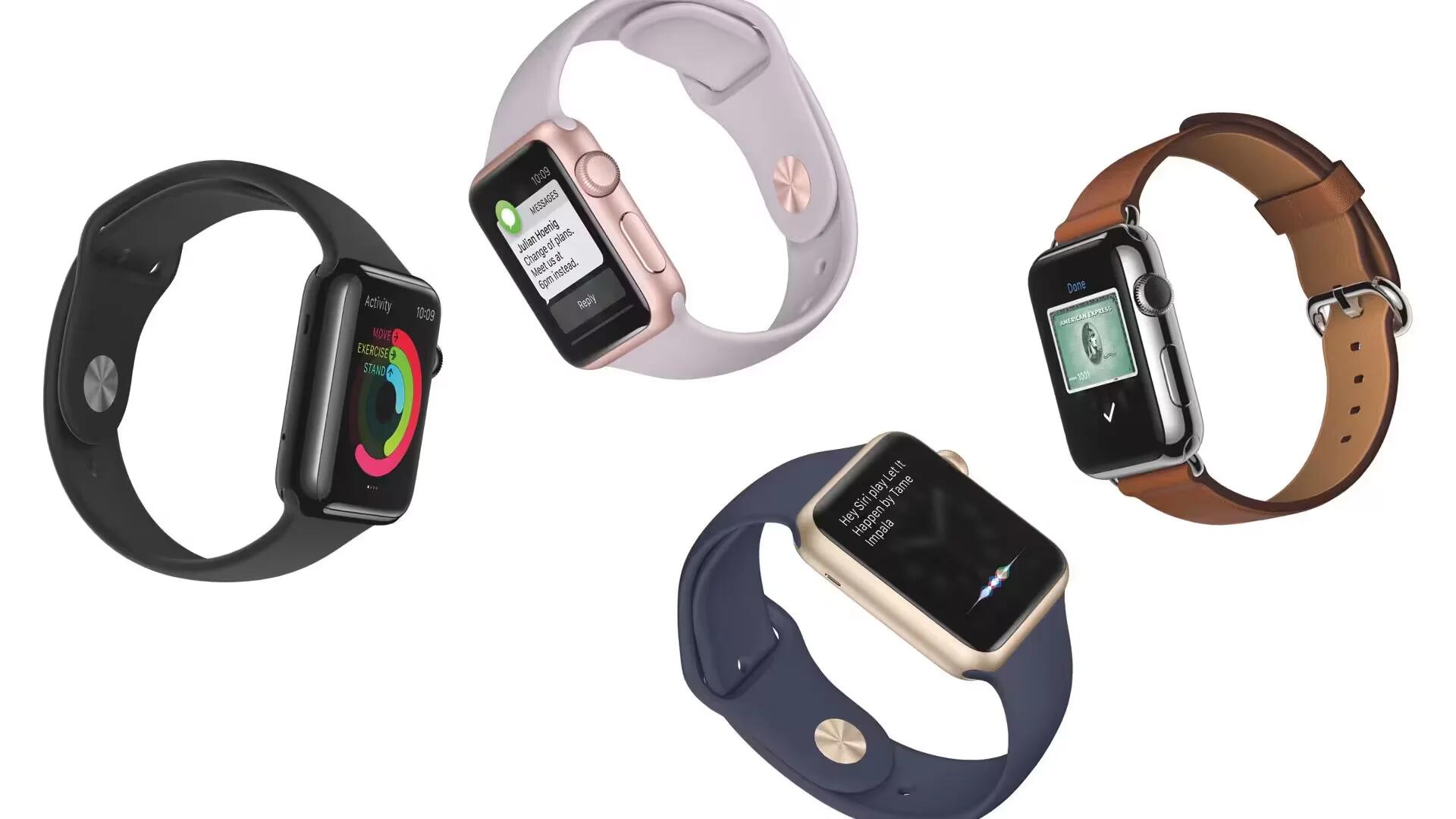 At yesterday's media event in San Francisco, Apple officially announced its plans to add more Apple Watch bands to the sports lineup. The new Sport bands were said to be part of a "Fall collection" and will portray softer and darker colors than the bright, neon line of Sport bands Apple put out in the Spring.
The update for the Sport Band lineup includes new colors like purple, dark blue, light pink, yellow, and even a (Product) Red band option. Apple further announced that gold and rose gold anodized aluminum finishes would be available in the Apple Watch Sport lineup, which will allow customers the option of a less-expensive gold finish.
There is also a brand new Space Black stainless steel Apple Watch with Black Sport band, a Saddle Brown classic buckle band, and a new classic leather band with a two-tone look. The (Product) Red sport band was confirmed earlier today.
Apple also announced a partnership with Hermes to create a collection of new bands for the wearable device. Three new bands are available in select stores beginning in October.
Uncompromising craftsmanship. Pioneering innovation. Groundbreaking functionality. Apple Watch Hermes is the culmination of a partnership based on parallel thinking, singular vision, and mutual regard. It is a unique timepiece designed with both utility and beauty in mind. With leather straps handmade by Hermes artisans in France and a Hermes watch face reinterpreted by Apple designers in California, Apple Watch Hermes is a product of elegant, artful simplicity - the ultimate tool for modern life.
The new Apple Watch Hermes collection will come in 10 unique options for customers to choose from, but the individual Hermes bands will not be sold by themselves. The Double Tour band will be available only in 38mm sizes, due to its more feminine look, and come in four different colors. Both 38mm and 42mm customers will be able to choose from the three color options of the Single Tour band, while the larger Cuff style is offered in one single 42mm leather option.
Pricing wise, the Double Tour collection will cost $1,250, the Single Tour will cost $1,100, and the Cuff comes in at the most expensive mid-tier Apple Watch option yet: $1,500. The collection will not be available to purchase online, and will follow the Apple Watch Edition route and will only be available at specific Apple and Hermes retail locations across the country in October.
Apple updated its storefront shortly after the event ended with the full list of new Sport band colors available to buy for the Apple Watch.