Apple To Offer Band Only Exchanges For Apple Watch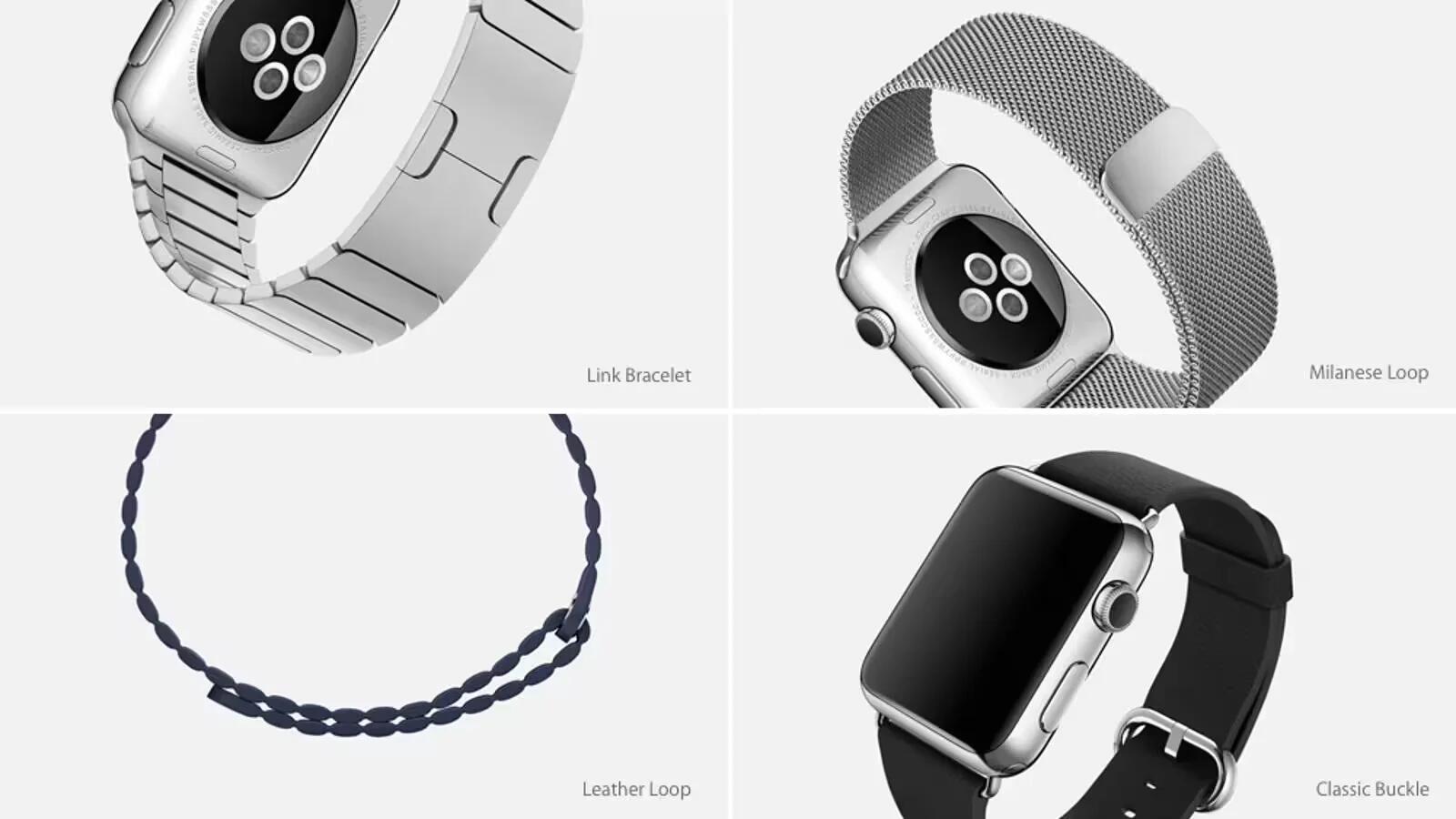 Apple is planning to offer customers an option to exchange only their Apple Watch bands instead of an entire Apple Watch if a band is the wrong size or the wrong style. This strategy will save both time for the consumer and precious device supply for Apple.
According to a leaked internal employee-training document, that instructs Apple Store employees to suggest a band swap if a buyer wants to return Watch because they are unhappy with sizing, color or style. Band swaps are available for the Apple Watch Sport and the stainless steel Apple Watch, but will not be available for the more expensive gold Apple Watch Edition.
There are few limitations to the exchange program - Apple notes replacement bands "must be within the same collection as the watch and must be an available band option for that watch face." This suggests Apple Watch Sport buyers are only allowed to swap in a different Sport Strap, while Apple Watch owners can exchange their unwanted band for a Sport Strap, classic buckle, leather loop, link bracelet, Milanese loop and, for 38 mm units, modern buckle.
Another limitation is that Apple's 14-day return period also applies to the band exchange program. To initiate a band swap, customers has to contact the Online Store call center within 14 days of receiving the Apple Watch. The Customer support representatives will create a new band order and ship it out to the customer. They will also provide instructions on how to mail in an old band for a refund. Exchanges do not appear to be an option for models purchased from the few high-end fashion outlets Apple chose to work with for launch including Colette in Paris, Dover Street Market in London, The Corner in Berlin and more -- as they are expected to have stock on hand for in-store sales on Friday.
Finally, Apple Store employees are not allowed to use band swapping as a way to configure Watch for a customer.
The leaked document also provides return guidelines for Apple Watches. To make full Apple Watch return, customers has to return the whole set – meaning both Watch and the strap. Apple will not provide partial refunds, meaning you cannot get refund for Apple Watch without its straps. Also for a successful refund for Apple Watch, requires "visual, mechanical, and micro-inspection" by a trained genius accompanied by a manager.
Apple Watch will launch this Friday and those who pre-ordered will receive their Watch at that time. As supplies are limited, customers who want to avail the band exchange program have to wait for their desired band to be available.