7 Best Desktop Linux Distros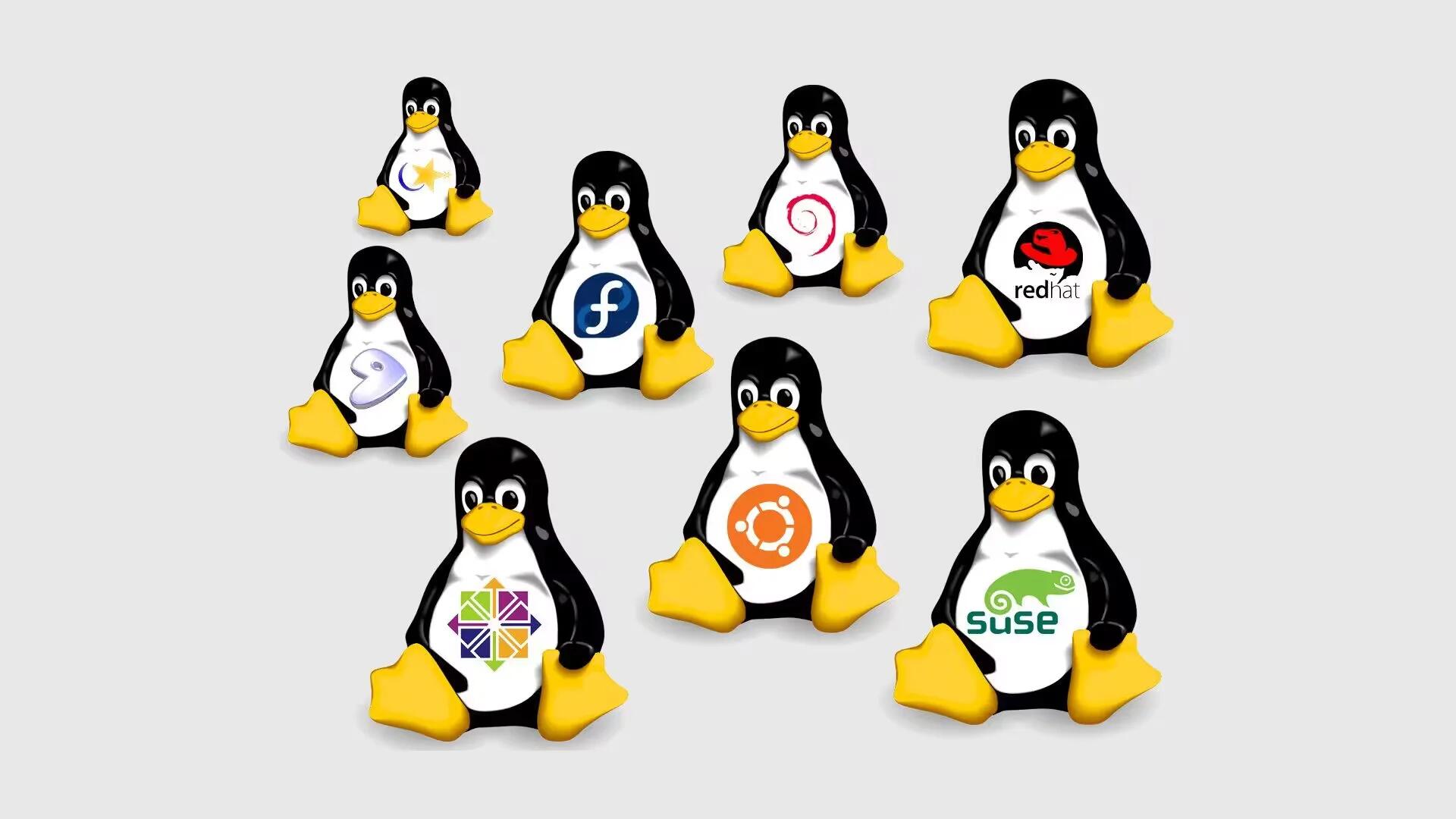 Linux may be one of the best operating system available out there that offers great performance even on an out-dated hardware. It powers many devices including smartphones (yes, Android is also Linux). The uniqueness of Linux is that unlike Windows or OS X it comes in different versions called distros.
However, Linux struggles to gain even 2% market share on the desktop. While we can cite many reasons for this, one main reason is that most users will struggle to choose the right distros for their needs.
See, Linux is just the heart, the kernel, of any Linux-based system. It is the distro makers that determines the rest - the user interface design, the installation process and application support are all up to the distro's creator. Android and Chrome OS, for instance, are both based on the Linux kernel.
Of course, we cannot just create a list of operating systems and say "these are the best", not when so often Linux can be very task-oriented. To that end, we have compiled a list of quintessential distros that will serve as a good desktop OS, which both enthusiasts and newbies alike can enjoy.
For this list we have only considered distros with one or more of the following characteristics:
Ease of Installation
Huge user base
A large number of developers
A large support base
Have their own software repositories
Without further ado, here are some of the best desktop Linux distros.
1. Debian
The granddaddy of many now popular Linux distros, Debian is considered as an extremely robust, stable and secure Linux distribution available. It is focused on stability, so new versions do not come out often, but when they do, they are thoroughly tested.
Debian offers an incredible amount of packages, and almost any software that exists for Linux has a Debian package. It has a graphical installer to guide you through the process, and you can install any Desktop Environment (KDE, Gnome, XFCE, and etc.,) you wish, as they are all supported.
Debian is suitable for users who want a stable and secure system and those who do not want to update their apps often. It also offers great support and nearly all Linux software is available for Debian. However, the installing and configuring the OS may require some Linux knowledge and may not be suitable for newbies.
Pros
Great Support
Stable
Secure
Huge number of software
Overall great OS
Cons
Requires some experience to install and configure the OS
Installing some proprietary hardware drivers may be difficult
Links
Website: https://www.debian.org/
2. Ubuntu
Ubuntu is a Debian-based distro and is considered as one of the most user-friendly Linux distros. Over the years Ubuntu has helped Linux in gaining immense popularity as a Desktop OS and has contributed to the widespread acceptance of Linux.
Ubuntu comes in many flavors, allows you to install any DE you want, but it also has its own desktop shell called Unity. However, recently Canonical -- the company behind Ubuntu has announced its plan to abandon Unity and switch to Gnome for its main Ubuntu flavor.
Since it is based on Debian, it also has a huge library of software. Ubuntu is suitable for all type of users. Many third-party developers and service providers -- including Steam target Ubuntu due to its popularity.
Pros
Great Support
Huge number of software
Hardware Support
Overall great OS
Long-term support (LTS) versions
Cons
Increasing insularity of development
Not as stable as Debian
Links
Website: https://www.ubuntu.com/
3. Fedora
Fedora is another distribution with a relatively short release cycle and with a focus on having the latest packages. It is often referred to as a "bleeding-edge" distribution, meaning that it is focused on innovation and latest technologies, sometimes at the cost of stability.
However, it does not provide the same degree of user-friendliness as Ubuntu or stability as Debian. The default DE, however, is GNOME. Fedora is an RPM distribution with its own repositories.
A particularly important feature is Security-Enhanced (SE) Linux which is implemented in the kernel and serves to make Fedora a safer distribution but also lets the user control different security policies.
Pros
Better hardware support due to newer kernel versions used
Amazing dependency management by yum
SELinux
Cons
Not as many software as Debian based distros
Bleeding-Edge and prone to bugs
Out of the box usability is much lower
Links
Website: https://getfedora.org/ 
4. OpenSUSE
OpenSUSE is an extremely stable and relatively easy to use distribution. Unfortunately, it is not very popular when compared to Ubuntu, Debian or Fedora and the community is quite small, making it rather hard to find any help online in case you have any issues using it.
OpenSUSE uses RPM package management system and has KDE as the main desktop environment. However, users can choose between GNOME, XFCE, LXDE, Mate and others as their desktop environment for installation. Apart from the stable release, openSUSE also has a rolling release (Tumbleweed) for those who want the latest software. It offers a complete system management solution called YaST and comes with enough pre-installed applications to get you started.
It is suitable for users who want a stable and reliable system with great support.
Pros
Good enterprise support
YaST provides good dependency management
Cons
Not as many software as Debian based distros
YaST is not very user-friendly
Small support group
Newbies may find it hard to configure the OS
Links
Website: https://www.opensuse.org/
5. Linux Mint
Linux Mint is based on Ubuntu and borrows many things from it. After Ubuntu, Linux Mint is the best distribution aimed at people who have never used Linux before or those who want a simple Linux distribution.
The installation process is very easy and straightforward and takes no more than 15 minutes to complete. The base installation comes with lots of software that the average user needs, such as LibreOffice and GIMP. It also offers various multimedia codecs and proprietary drivers out-of-the-box.
Since Linux Mint is based on Ubuntu which in turn based on Debian, it has a huge library of software. It is also supported by many third-party developers and service providers. It is highly customizable and fully compatible with Ubuntu's repositories and works well even on older computers.
Linux Mint is suitable for first-time Linux users and everyone who wants a system that works out-of-the-box.
Pros
Easy to install and use
Good support
Huge number of software
Hardware Support
Overall great OS
Cons
Not as stable as Debian
Prone to security issues
Upgrade to major version is possible but not supported. The official recommendation is to reinstall new major versions.
Links
Website: https://linuxmint.com/
6. Elementary OS
Another Ubuntu derivative with a custom desktop environment that is similar to Mac's UI. Elementary OS puts simplicity, beauty and harmonious design above everything else. It is very easy to use, especially for former Mac users.
The default installation offers a set of basic applications that cover the most important actions (music, email, text editing...). You can install more software using the built-in package manager, dubbed as App Store.
ElementaryOS has its own file manager and its own desktop environment called Pantheon with core components such as dock (Plank), application launcher (Slingshot) and panel (Wingpanel).
Unfortunately, it is not as stable as Mint or Debian and many people do not like the default UI nor the default apps (which are also a custom version of existing applications) which it forces you to use.
It is a distribution that "just works" once everything is set up, and it is very light on the system resources.
Pros
UI similar to Mac
Very easy to use
It "just works"
Cons
Not as stable as Debian
Prone to security issues
You may not like the default apps & UI
Links
Website: https://elementary.io/
7. Manjaro
Manjaro is a user-friendly Linux distribution based on the independently developed Arch operating system. It takes the incredible power of Arch Linux and makes it easier to wield thanks to a user-friendly approach, especially in regards to installing the distribution and maintaining your system.
The default DE is the lightweight, reliable XFCE, but KDE, GNOME, and Cinnamon versions are also available. Manjaro offers automatic hardware detection and driver support, use of multiple kernels, and its own repositories with tested software. However, users can also access AUR (Arch User Repositories) and get software from there.
Since it is a rolling release distribution, your system is always up-to-date. Manjaro is a great choice if you want the latest software, but do not want to jump through too many hoops to get it.
It is suitable for users who want the latest software, average users who want to try Arch Linux but do not feel ready yet.
Pros
Rolling release distribution
Always up-to-date
Fast
Easy to install and configure
Access to AUR (Arch User Repositories)
Cons
Less stable due to being a rolling release distribution
Less secure than Arch
Not for new users
Links
Website: https://manjaro.org/