6 Best Dual SIM Budget Smartphones Under $250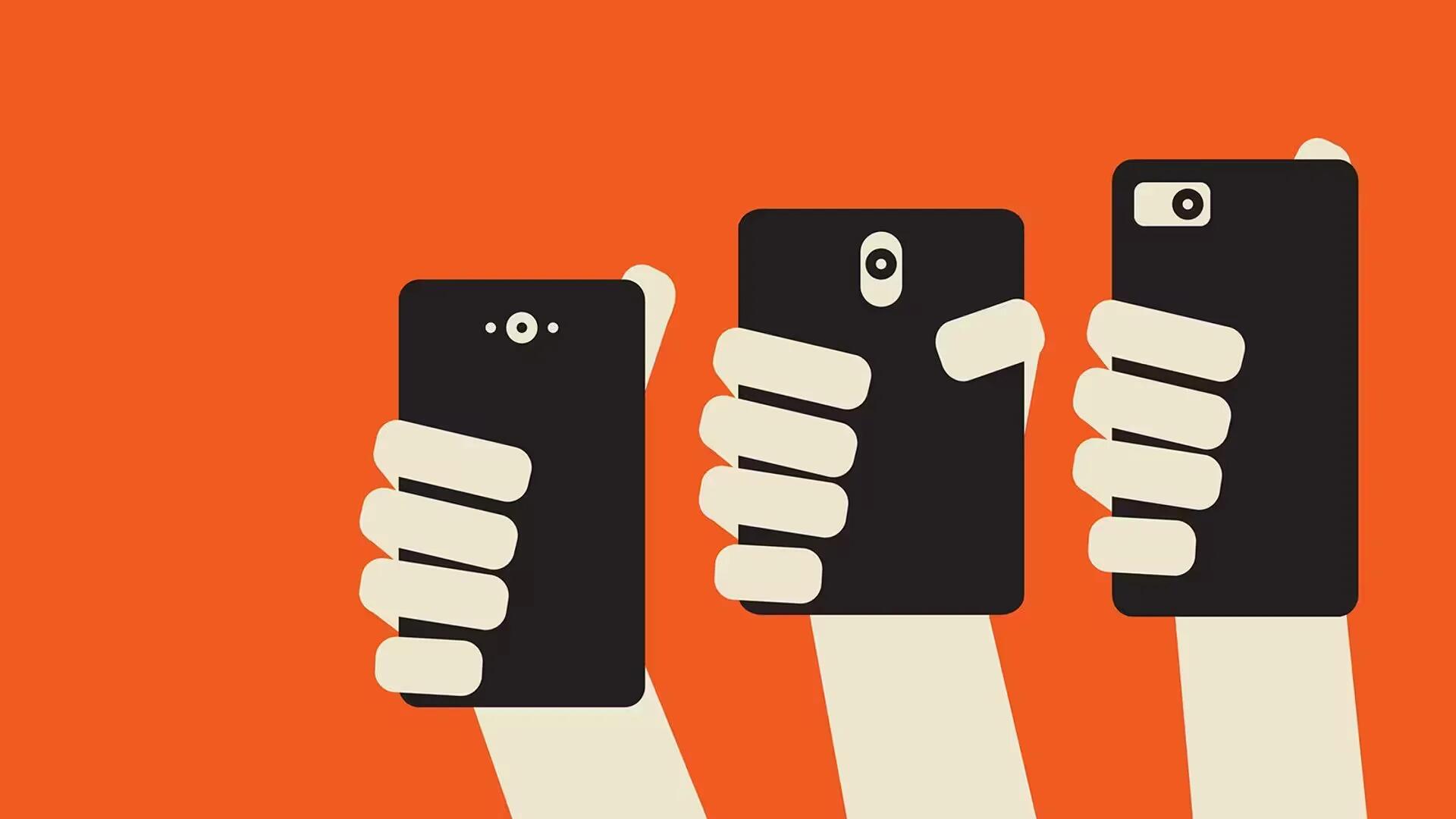 Dual SIM Android smartphones are not only extremely practical, but they are also becoming increasingly more common with each passing year. Dual-SIM smartphones let you use two SIMs in a single phone. Most people who use dual-SIM phones find the functionality useful for mixing work and pleasure, rather than carrying separate phones for their work and personal contracts.
Not everyone wants to spend 700 for the fanciest smartphone on the market. What's more, people simply do not need to spend that much. You can get a high-quality budget smartphone for less than $250. In this article, we have compiled a list of 6 best Dual-SIM Budget Smartphones under $250 that offer many nice features without hurting your wallet.
Please note that the price listed here is an approximation. You will probably find some online and retail stores selling these smartphones cheaper than the price we quoted here. Also, some of the phones are available in both single-SIM and dual-SIM models, so check twice before purchasing them.
1. Xiaomi Redmi Note 4X
Xiaomi's lineup of budget smartphones has just expanded with the addition of the Redmi Note 4X, which is a powerful mid-range device priced like an entry-level smartphone. The Redmi Note 4X has a 5.5" screen with a full HD resolution of 1920 x 1080 and a pixel density of 403ppi, a Snapdragon 625 processor with an Adreno 506 GPU.
It also features a 13-megapixel camera on the rear and a 5-megapixel selfie shooter on the front, and a commendable 4,100mAh battery. The outstanding processing speed of the Redmi Note 4X places other mid-range smartphones from its rival to shame.
For its low price, the Redmi's powerful processor and outstanding battery life make it an attractive buy compared to its competition in the market. It is perhaps one of the best entry-level priced phones in the market and you really cannot ask for more in a smartphone at such a low price.
Model: Xiaomi Redmi Note 4X 4GB/64GB Dual SIM Black
Store: NIS-Store
Price: $229
2. Samsung Galaxy J7 (2017) (Dual SIM)
The Galaxy J7 (2017) has a high-tier screen with 1080p resolution, but Samsung did not stop the upgrades there. The new model builds on the 2016 model with a premium-looking unibody a high-res selfie camera with a flash, more RAM, and a newer Android. Samsung Galaxy J7 (2017) comes with a 5.50-inch touchscreen display with a resolution of 1080 pixels by 1920 pixels.
It is powered by 1.6 GHz octa-core Exynos 7870 processor and it comes with 3 GB of RAM. The phone packs 16 GB of internal storage that can be expanded up to 256 GB via a microSD card. As far as the cameras are concerned, we have a 13-megapixel primary camera on the rear and a 13-megapixel front shooter for selfies. The Samsung Galaxy J7 (2017) runs Android 7.0 and is powered by a 3600-mAh non-removable battery. For connectivity, we have a dual SIM, WiFi, GPS, Bluetooth, and 4G.
Samsung did get quite a few things right -- the all-metal design, the main and selfie camera upgrades, the ample battery, and the modern software. However, there is some drawback to the device as well. It has the same GPU as the J7 (2016), yet twice as many pixels on the screen. But then again there are so many improvements which will probably make the old chipset easier to swallow.
The bottom line is the Galaxy J7 (2017) is an excellent mid-range smartphone with above average specs. If the old chip is not an issue, it did not ruin the overall experience, after all, then the new J7 has everything to become the new headliner for the series.
Model: Samsung Galaxy J7 (2017) (Dual SIM)
Store: Amazon
Price: $220
3. Huawei Honor 6X
The next generation budget phone from telecom giant Huawei has an impressive camera that far out performs its budget price. The 12-megapixel primary camera on the Huawei Honor 6X captures vivid HD photos in both daylight and low-light conditions, and an ultra-fast focus time of 0.3 seconds makes sure you capture the shot right when the moment strikes. The camera has a wide aperture range that allows for a high-grade depth of field, and the wide range gives blurred background, allowing for more creativity. The professional framing complements cutting-edge color quality and noise reduction thanks to DTI pixel-isolation technology.
The phone also has an alluring ergonomic look and feel, thanks to a slim 8.2mm body made from the frosted material, as well as a 2.5D curved glass with premium texture design. It runs on an octa-core processor(16nm) and has 3 GB RAM, while a third generation fingerprint scanner gives responsive touch technology that can unlock the phone in 0.3 seconds. Finally, photographers will love the camera's high-density battery, which lasts over two days on a full charge and can take plenty of photos.
Model: Huawei Honor 6X
Store: Huawei
Price: $200
4. BLU Vivo 5R (Dual SIM)
If you are the type of person who tends to forget to charge your phone, or if you simply make a lot of calls and watch a lot of videos, you probably want something with a robust, long-lasting battery. The BLU VIVO 5R is the best sub-$250 smartphone you can get when it comes to battery life. The lithium-ion battery is pretty powerful.
At 3150-mAh, the (micro USB) quick-charging battery is on the bigger side of your typical smartphone. Standard tests do not really encapsulate our experience with the device. WiFi video streaming for 30 minutes on 50% brightness dropped the battery 8-9%, and we averaged a screen on time of around 3.5 hours. But from a normal day-to-day use standpoint, we often go through an entire day of moderate use (while at work) and often went to bed with 30-35% left in the tank. This is a surprise since we are used to a more typical 15-20%.
This iPhone-looking device includes a 1.3 GHz octa-core MediaTek MT6753, an impressive 3 GB RAM, 32 GB of internal storage, and a 5.5-inch HD display. For the camera, we have a 13-megapixel rear-facing camera an 8-megapixel selfie cam on the front, both with a flash. Once again, those specs place the BLU VIVO 5R among the best performing smartphones at this price point.
Some people may find the UI a bit frustrating and counter-intuitive, but for most folks, it is a solid budget smartphone for any purpose. This phone is a solid contender for someone who wants a phone that will not break the bank, nor break your heart.
Model: BLU Vivo 5R
Store: Amazon
Price: $200
5. Moto G5 (Dual SIM)
There is plenty of competition in Android's budget market, but the Moto G5 is the best around right now. The build quality alone feels like it belongs on a much more expensive phone, while the fingerprint gesture controls genuinely improve the Android experience. The benchmarks and battery hold it back, but they are not unreasonable given the price -- and you will not find a much better looking phone.
With a shiny new metal body, a super-slick fingerprint sensor and decent specs, the Moto G5 offer real value for money. It is another obvious choice for Android bargain hunters. Moto G5 is for anyone on a budget who still wants a decent level of performance and a handset that they will not be embarrassed to pull out of their pocket.
Model: Moto G5 (Dual SIM)
Store: Amazon
Price: $215
6. ZTE Axon 7 Mini
The ZTE Axon 7 Mini's price tag has finally dipped below $300. This stylish aluminum device is essentially a mini-me of its regularly-sized flagship, the Axon 7, but do not expect to move mountains with its mid-range hardware.
The ZTE Axon 7 Mini is extremely similar to the original ZTE Axon 7, both in terms of looks and design. You will find the Qualcomm Snapdragon 617 processor, which is coupled with 3 GB of RAM and 32 GB of storage. It also has a MicroSD card slot, so you can expand the storage if you so choose. For the camera, we have a 16-megapixel rear-facing camera with a f/1.9 aperture and phase detection autofocus, and an 8-megapixel front camera for selfies and video chats. It also runs Android 7.1.1 with ZTE's MiFavor UI. The battery capacity sits in at 2,700-mAh.
At the very least, the Axon 7 Mini's 16-megapixel camera is capable enough to capture the dazzling colors of a winter sunset. It has a vibrant 1080p display and capable stereo speakers that will fool anyone into thinking this thing costs more than it does. But before you bring home this seemingly all-for-less package, remember that you will have to contend with is ZTE's MiFavor UI, which is not the best translation of the Android operating system.
Model: ZTE Axon 7 Mini
Store: ZTE
Price: $200
A few last words
These days, the selection of dual SIM Android smartphones is so large that you do not have to limit yourself in terms of the overall functionality just to be able to use two SIM cards at once. The above-mentioned smartphones offer the latest features that one can find on a budget smartphone. The price range is reasonable and they belong to brands that have established themselves in the market of Android based smartphones.
If we missed any of the best dual-SIM budget smartphones, tell us about them in the comments and do not forget to subscribe for more updates.
See Also