Yahoo LiveText Blends Texting And Video Without Sound For Authentic Conversation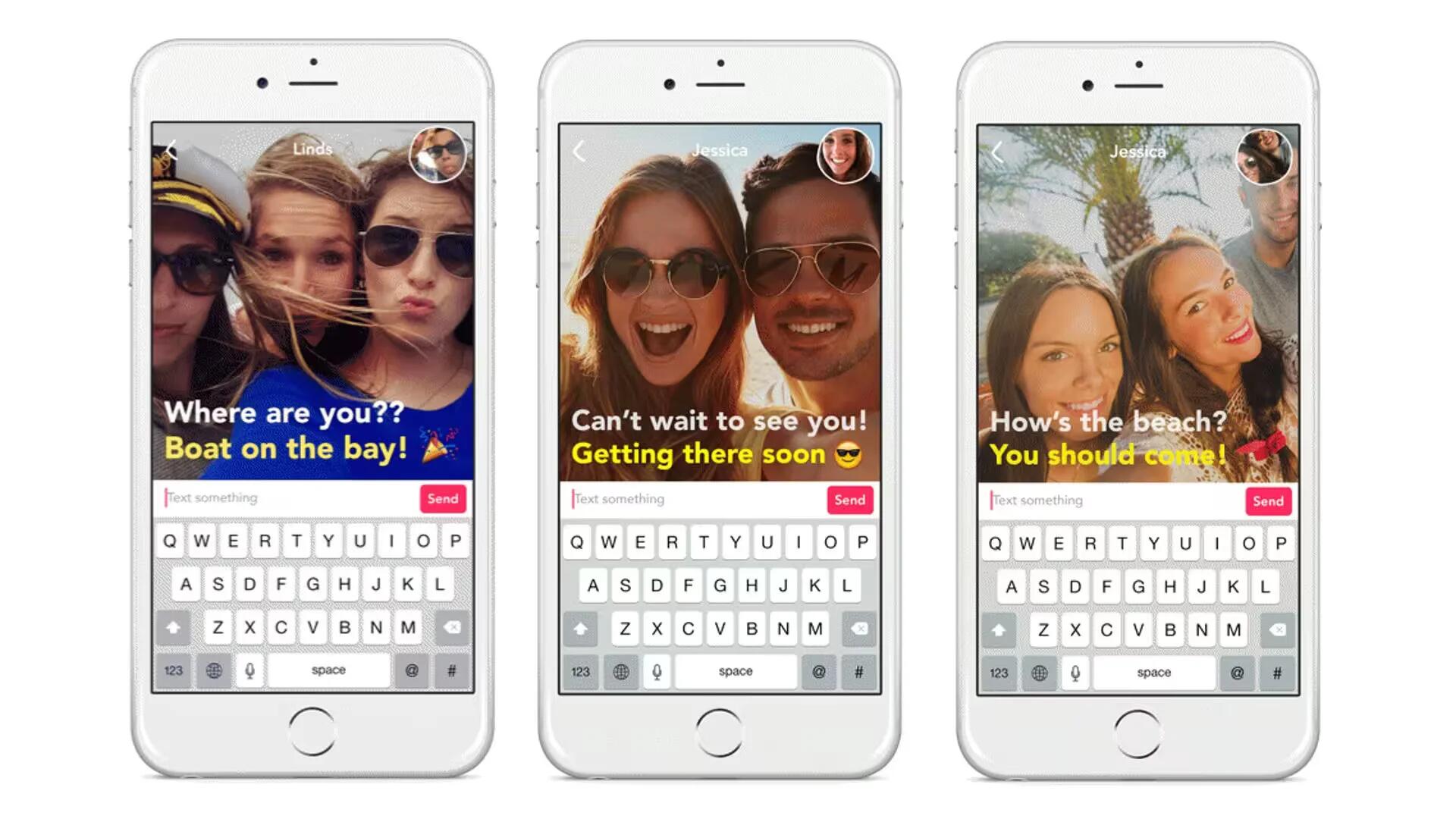 Today, Yahoo has officially announced LiveText, its new messaging app that blends text messaging and live-streaming video to create experiences that are more memorable. The app was originally soft-launched in Hong Kong, Taiwan, and Ireland, and tomorrow it will be available in the US, UK, Canada, Germany, and France.
LiveText is a combination of iMessage and FaceTime but with the video being silent. LiveText centers on real-time conversation, letting you actually see the reactions of your friends over live video to the messages you type. Video is silent, so you will need to rely on typed messages in order to communicate. In other words, you are sending each other text messages while also watching each other type and send those very text messages, so you can emote with your face while you type with your thumbs.
Yahoo Livetext puts your words and your friend's real-time reactions at the center of your conversation. Whether you're watching Avicii DJ at the Creamfields Festival, at Venice Beach or taking in the view from the Eiffel Tower, you can spontaneously connect with the people you care about and invite them to experience moments with you. Your friend's goofy look or giant smile, even her eye roll or silent sigh, suddenly become a part of your conversation. Simple conversations are transformed into vivid, authentic and memorable experiences that you can share anytime.
Connecting with your friends should be spontaneous, convenient and memorable – but also fleeting, just like a real-life conversation. So today, we're introducing Yahoo LiveText - a new way to communicate that blends the immediacy, simplicity and ease of texting with the expressiveness of video, without the audio. We see video as a way to make your conversations more authentic, and we see text as a way to connect that's quick and non-intrusive. We think you're really going to love it.
To get LiveText, just go to the App Store and Google Play Store tomorrow to download, and let us know how you are using Yahoo LiveText to connect.
Source: Yahoo