Xbox One Price Drops To $299 Ahead Of E3 2016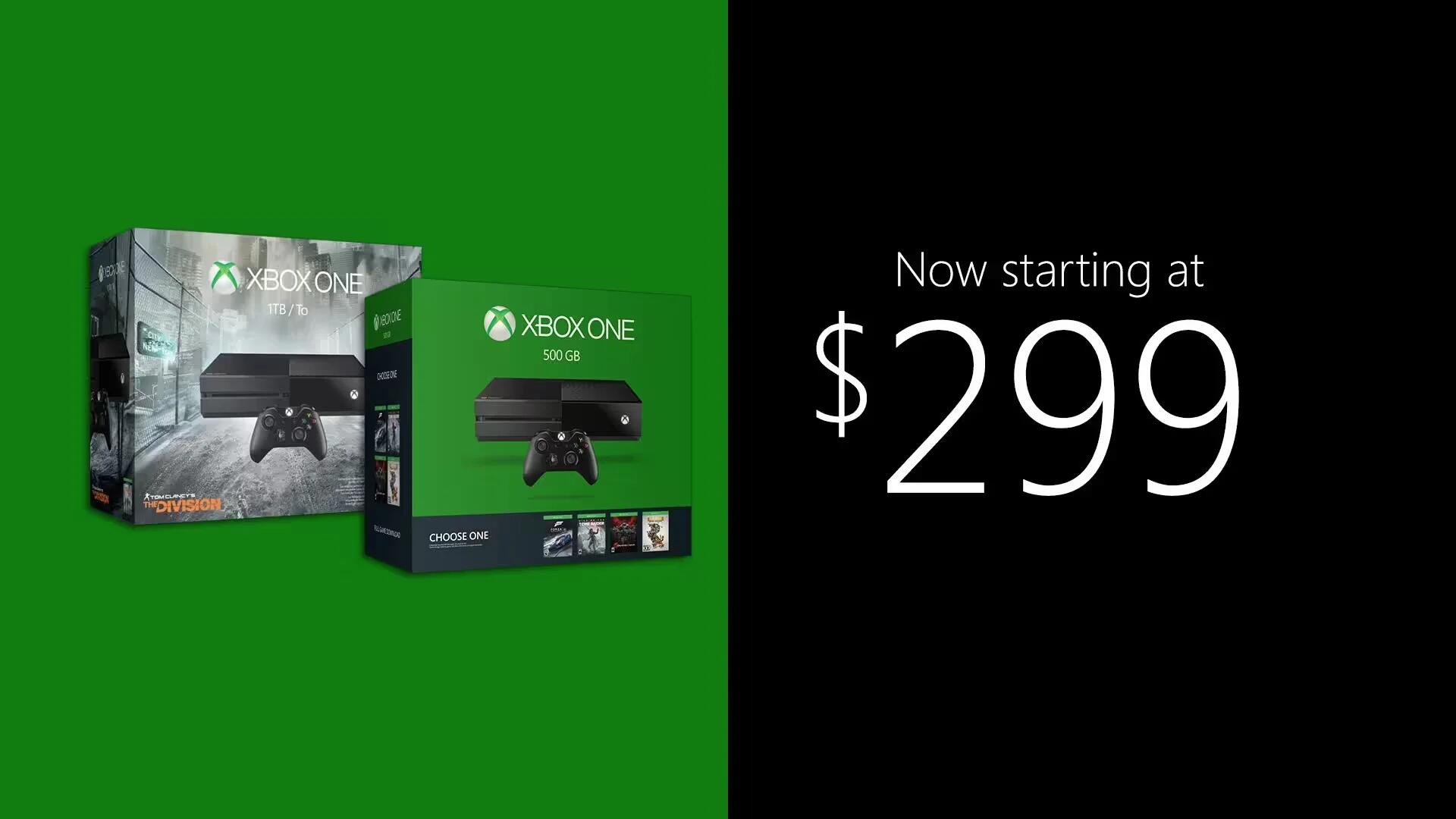 Rumors are all over the interweb that Microsoft will announce a new Xbox at E3 2016. Although Microsoft has never confirmed this, latest events adds more validity to those rumors. Today, Microsoft has dropped the price of Xbox One console to $299. While it is common for companies to drop price on their products, they usually do it for special events and promotions.
Before today, the Xbox One was selling with a price tag of $349, which makes this a $50 price cut. While Microsoft has not given any reason for the new price, it is hard not to assume that Microsoft might have some new hardware in store for E3. This new price drop also applies to some of the expensive "Xbox One + Game" bundles, and brings The Division bundle down to $349, the Rainbow Six Siege bundle down to $319 and Elite Bundle down to $449.
While this could just be an attempt to goose sales during the historically quiet summer, it could also be a way to sell existing stocks to make way for newer console. According to some rumors floating around the internet, Microsoft is expected to launch a new, slim Xbox One later this year and an upgraded Xbox One with more impressive specifications codenamed "Scorpio" in 2017. The rumor also claims that these new consoles are part of a larger initiative known as "Project Helix" that is designed to converge Xbox and Windows.
Whatever the reason, the price drop is too good for anyone who wants a new console. However, it also worth to wait a little bit longer to see what Microsoft has in store for E3. In addition, Sony is also rumored to be introducing a 4K console at E3.