White BlackBerry Passport Up For Pre-Order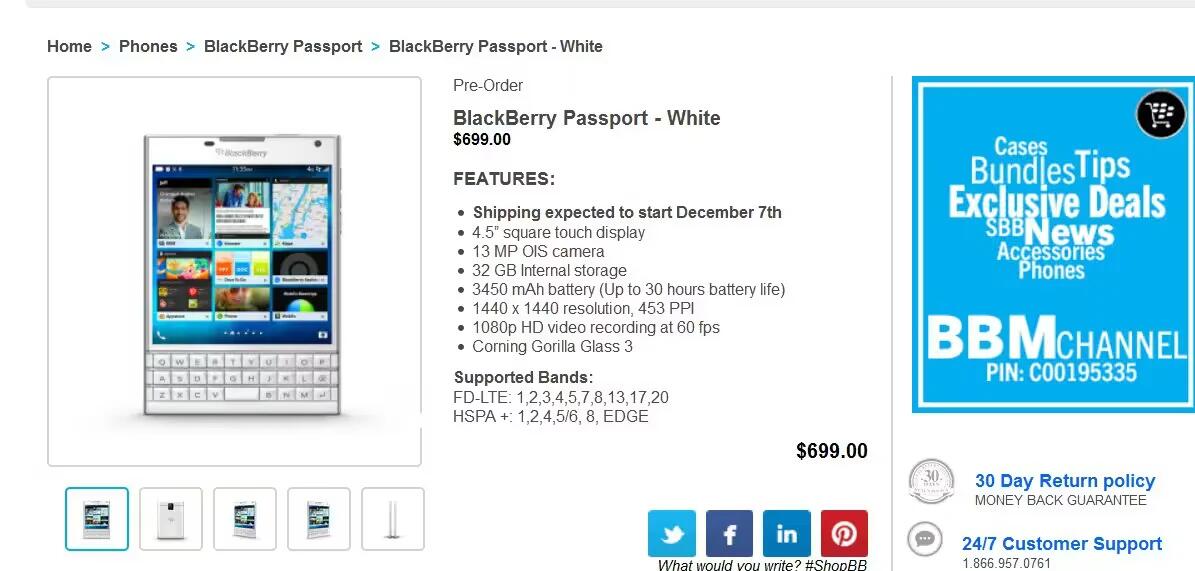 BlackBerry quietly put a white-color Passport up for pre-order in Canada. The eye-grabbing new color option will begin shipping to customers early next month, on December 7.
The newcomer is priced at CAD $699 (about $622 USD). The price tag currently carries a CAD $100 premium over the black version of BlackBerrys flagship smartphone. The black model carries a Black Friday promo pricing through November 30.
As for the red version of the BlackBerry Passport, which was already introduced by CEO John Chen, it is expected to be available in limited quantities starting on Black Friday, which is next week. More photos of the Passport clad in red were found in the BlackBerry online store.