Top Technologies Of 2011 In The World Of Personal Computing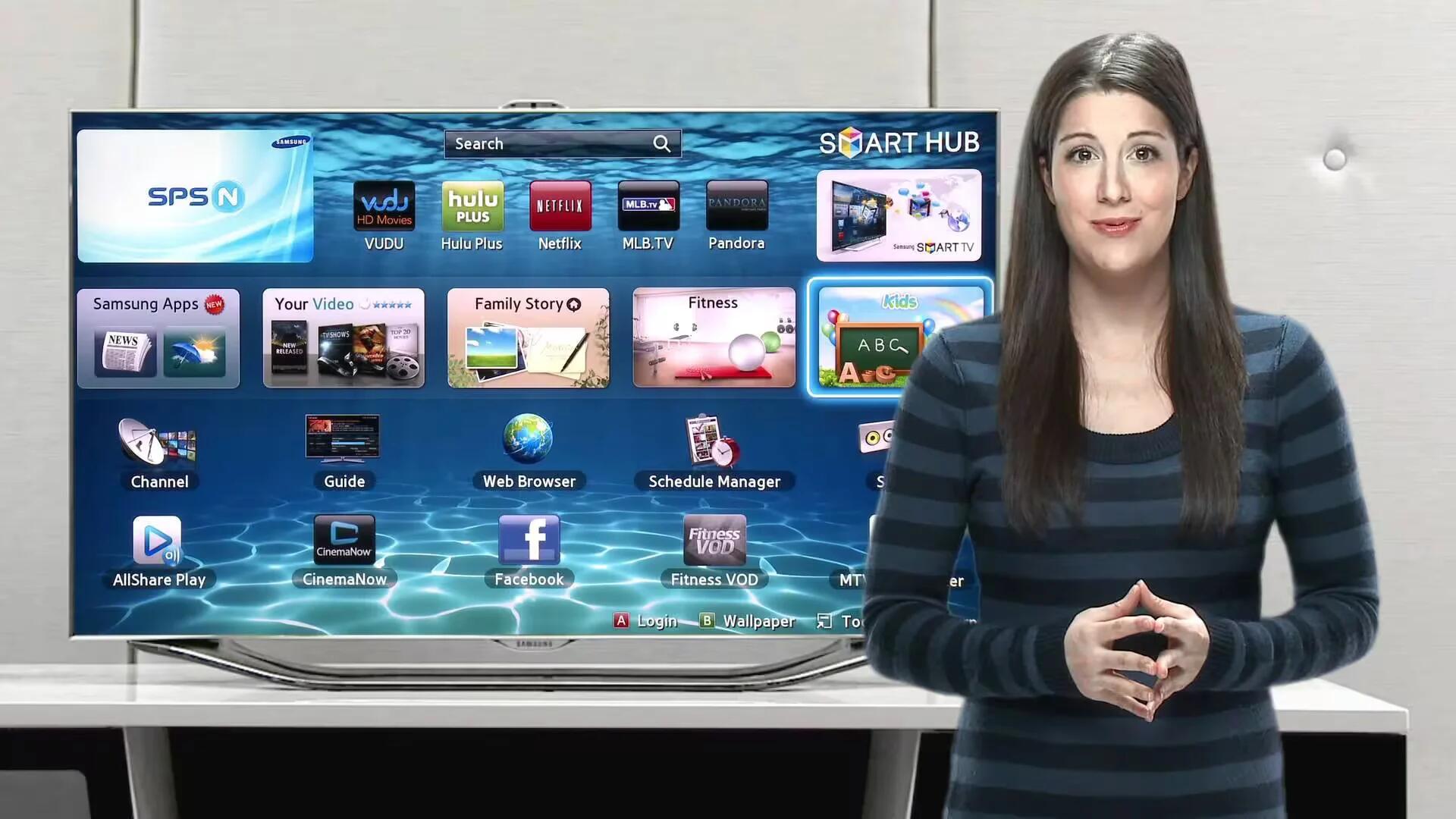 2011 will be the year of cloud computing, mobile applications, media tablets, social communications, 3d entertainment, new gadgets. Here is our list of top 25 technologies that are going to rule 2011 and coming years in the world of personal computing. These technologies varies from cameras, wireless communication, cloud computing to mobile phones and Operating Systems.
Windows 8 Beta
Windows 8 will officially come in the market only in autumn 2012, the first Beta versions will be available this year. Important features of Windows that can be expected are
New security concepts such as a user login by camera.
A powerful cloud connection subsystem will become standard, with that the users can use the same data, programs and settings on a Windows 8 tablet as on PC.
Backups in the cloud are possible.
Logging in to Websites with a Windows Live user account.
Microsoft will be integrating an App store and hopes to reduce the boot time.
Windows 8 comes with a touch functionality, this OS will be the first version of Windows which is suitable for tablets too.
Diverse sensors support allows monitor to be adjusted to ambient light or shutting down the device when nobody is sitting in front of it.
Note: Features may change as Windows 8 is under development.
Tablets
This will bring a variety of tablets from all kinds of competitors; will differ from operating system and accessories. The devices with hidden keyboard or a Bluetooth feature targeted towards music consumption. 7' and 10' are establishing themselves as most important sizes and the display technology will be LCD, then by the end of the year more devices will be outfitted with OLEDs.
Apple has completely revolutionized the tablet market.
Google Android will play an important role in operating system in 2011.Windows 7 devices designed for mouse-driven control will make it difficult for the Microsoft System to catch on Android.
Apple will be ready with second generation iPad 2 in this year.
Android
The trend of Operating system running in Android is really increasing. So, the Android will catch on even more. The reason for this success is
Manufacturers do not have to pay license fees.
Wide choice of hand sets available.
Customers benefit from a fast, easy to operate, high-end OS.
In this year there will be 500,000 Android Apps available.
Android 3.0 will fuel more tablet hype in the spring. Nokia's Intel MeeGo, may be a competition for them.
Windows Phone
Windows phone will strike back. With Windows 7 phone, they are back in the market already. Microsoft as well as phone manufacturers like Samsung, LG, HTC, which is completely based on the newly developed system, will impress. There will be a wide choice of devices and a successful integration with games in Xbox Live.
Navigation Cell Phones
This year smart phone will flood navigation apps due to outdated navigation devices. Android and Windows phones are with well equipped online navigation, even Nokia provides onboard solution. The navigation device manufacturers eyes on navigation apps this year. Augmented reality will display information about buildings or places overlaid with a live image captured through cell phone's camera. Traffic jam detection will become more accurate using cell phone towers to determine congestion in an area.
App Stores For All Platforms
This year these stores will extend to diverse devices. Apple has made a start with Mac App store, Apple has made a start on laptops and desktop computers and download sites are sidelined. Microsoft will follow this suit with the Windows store in Windows 8 and even Office could get an App store. Amazon is going to open store for Android based devices soon, the company is already making the Kindle store available on PC, IOS, Android and Windows Phone. Mozilla and Samsung will offer App store platform for all devices. The swing of App manufacturers to Web based Apps, which look like native software, will make it easier.
Smart Apps will replace devices
Cell phones will begin to do everything using Apps. They become remote controls for your TV, You tube and Music systems and for keys of car vehicles too. FaceTime on iPhone will become more popular, thanks to high transmission quality and low cost or no cost at all, no need for webcams and laptop. A new generation of streaming Apps will broadcast TV and Video on demand directly on cell phone. The devices are already connected HDMI to TV, such telephones serve as a kind of set-top box. Photos can be directly loaded from cell phone to Facebook and others. They can be printed out with an app on more and more compatible printers without need of PC, even scanning with the cell phones is already possible.
Medical applications will take off, and phones will automatically monitor, the movement of the user, Bluetooth sensors will track EKG, pulse, breathing rate, stress level which can also be used as a new control methods in games.
Near Field Communication And 3D For Smartphones
In this year, possibly every third phone will be a smart phone. The shot distance radio technology NFC which is already successful in Japan, will soon make it possible to pay with a cell phone, to use the devices as railway ticket or as a key for a car or hotel door, Wi-Fi Direct, a new protocol for direct connection between two devices, could make the slow Bluetooth superfluous.
With 3G successor 4G in some parts of the world, download speeds over the mobile Web will rise. Dual core CPUs will provide more power. Even cell phones with 3D displays that don't require glasses could become popular. The development cost for auto stereoscopic displays in less. OLED screen will catch on in high priced devices.
Save Money With Social Discounts
Digital discount systems, associated with localization through smart phones, are capturing market share at lightning speed. Service providers like Foursquare and Facebook will run on user's cell phone and inform them what offers are got at shops, restaurants, bars nearby. If the user visits a locality, he can register attendance and receive a discount from the establishment.
Notebooks With Dual-Boot And 3D
Many upcoming notebooks have 3D screens, which are useful for games and films. Dual boot systems will also be successful, with Android mostly; the manufacturers can install the second system without license costs, the users benefit from faster starts and longer battery life of their gadgets.
Color Displays For E-Book Readers
The reading devices for electronic books will become more popular using Tablets. E-Ink's Triton technology even the lowest priced E-readers will display newspapers and magazines in color. Amazon's Kindle will also be coming with color display before the end of 2011, it cannot be replacing Tablets in the market but the book lovers will love it. E-books will experience a new boom. From this New York Times is going to introduce its highly regarded best seller list of digital books.
3D TV: Get 3D Content Easily
3D TVs are slowly sliding lower in price, the number of available 3D titles on Blu-ray discs and from DTH TV providers will rise to meet demand. Games and Consoles will play a big role in 3D market. It is easier to develop a game in 3D in fact, than filming live action. Cameras and camcorders are increasingly recording 3D material, either with accessory lenses or with permanently integrated 3D technology. Toshiba has already brought its first auto stereoscopic 3D TV to market. The costs for projectors with full HD 3D image display will drop to the levels that good 3D HDTVs are at.
DirectX 11
A decent speed boost will increase the processing power of coming GPUs by up to 300 percent. AMD will bring its Direct X-11 GPUs in 32 nanometers in the market. Multiple tessellation units provide faster computation, and thus, more realistic objects and figures, at least in compatible Direct X-11 games.
OLEDs And 4K Resolution
More and more TV sets will be equipped with new display technologies. In 2011, LG is planning to bring a new OLED TV with 31-inch screen going to offer perfect 3D and display, thanks to high switching speed and high contrast. Samsung will increasingly show off devices with 4K resolution. It is unlikely that the 4K models will go into production as early as 2011.
Cloud Computing: Use Everything Everywhere With The Cloud
In this year more companies will offer cloud services, using subscribers will not only exchange files between devices and edit them, but also take their identities and gaming and social profiles to diverse to other devices.
Online synchronization between phones and computers will be ensured by cell phone manufacturers, will be applicable universally. Roaming charges will fall and possibility of using the Internet anywhere even in airplanes.
Internet Will Be Faster In Many Places
Fiber to home put pressure on the common DSL connections. In some parts of the world optical fibers networks will reach up to 1 GBps. In this year, it could reach 200 MBps, upstream and downstream. Even cable operators will establish these high transfer rates. Powerline and Wi-Fi networks will become standard in homes for high-speed content sharing.
Internet TV: TV via The Internet
Wide support of manufacturers, content will start being called from the web with TV remote control. Google TV, which is slowly establishing itself in the market, will go a step further: supporting devices will allow access to Google's video search and Youtube Web library. Consoles like PlayStation 3 provide access to services such as Lovefilm or Huluplus. Even IPTV platforms will grow, thanks to better bandwidth and image quality.
Gestures For TVs And Appliances
With the game controller Kinect for its XBOX 360 console, Microsoft has demonstrated how comfortable navigation with the gestures for electronic devices can be implemented. TV manufacturers will also see a control concept in it for their increasingly complex devices. The early models come in motion-sensitive remote controls, which are directed to display like a pointer. These will be followed by comprehensive gesture control, in which basic functions are operated only with hand and arm movements.
New Ports And More Memory
With LightPeak, the first fiberglass interface arrives in PCs. The bandwidth is up to 10 GBps, and eventually everything from the monitor to the mouse will be connected through a single standard. The USB 3.0 will still be popular due to massively important backward compatibility. Computers with UEFI BIOSes will catch primarily as a means to allow hard disks of more than 2 TB to be installed. In this year end, SSDs will also be far more common in laptops and desktops, though still not the most affordable option at high capacities.
GPU Integration And Systems-On-A-Chip
Intel will sell processors in which a separate graphics unit is incorporated on the CPU die itself. AMD will bring its similar products to the market under the codename Fusion. Users will save money and power needed for separate graphics card- at least when entry level graphics of processors is enough for them.
Complete systems on a chip, A CPU that combines other components of a motherboard besides the graphics. With up to 12 cores in its server processes, Intel has gained experience in making many-more chips. AMD will also offer server CPUs with up to 16 cores. Towards the end of 2011, Intel's first many-core chip, Knights Corner should be ready. Software manufacturers will increasingly adjust their programs to take advantage.
High Quality Compact Cameras
High-end compact cameras will experience a boom. 2011's devices will captivate us with up to 40% larger sensors and high-quality, light-sensitive lenses, with low noise photos can be clicked without flash even in dark lightning conditions. Comfortable operation with touch screens and high-contrast Amoled screens will help high-priced models succeed over other competitors. Using accessories like flash units, external view finders or convertors for attaching telephoto lenses, these can be extended even further.
Mega Zoom For More Cameras
In prosumer cams and Compact megazoom category, the manufacturers neatly expand the focus lengths available. Thus, the big gadgets will reach zoom levels of up to 35x; the first 40x cameras are expected towards the end of the year. Among the Compact mini-mega zoom cameras, a 15x zoom will establish itself as a standard.
GPS, HDR As Added Value Features
The procedure of compact cameras will vie for the favor of the customers. Thus, integrated projectors will display photos in a big format on the wall; secondary displays on the front. HDR features ensure the photos with impressive lightning and emotion. Other manufacturers will add GPS receivers, compasses and motion sensors for recording locations for faster photo management.
User-Friendly Professional Cameras
Camera manufacturers are not popular in DSLR market. They will position these new cameras mainly for casual hobbyists. Thus, the control element like buttons and jog wheels are replaced by at least a 3-inch touch screen, by which they can be called up quickly. More devices will also offer focusing by touching the display, and the most frequently used features will have easy shortcuts on the main screen. There will be better video functions: Full HD recording and stereo sound recording will become standard in the class. The sensor size is increasingly rising to the level of cheaper DSLRs. The dispensing with complicated mechanisms and lenses, the devices will shrink further, just like their prices. Costs will be reduced by 25 percent. As regards handling, the compact devices are also much superior to the bulky DSLRs.
Better Filming With DSLRs
No manufacturer now leaves out full HD video recording are new DSLRs. More functions from professional camcorders are coming to the relatively compact SLRs, for instance, ports for external microphones. And swiveling displays also increasingly facilitate difficult recording angles. At the same time, the market for accessories will explode: Special tripods, steady cam racks for blur-free filming, and shoulder support systems will be cheaper.