T-Mobile Launches Galaxy S8 Active, LG V30+, And Revvl Plus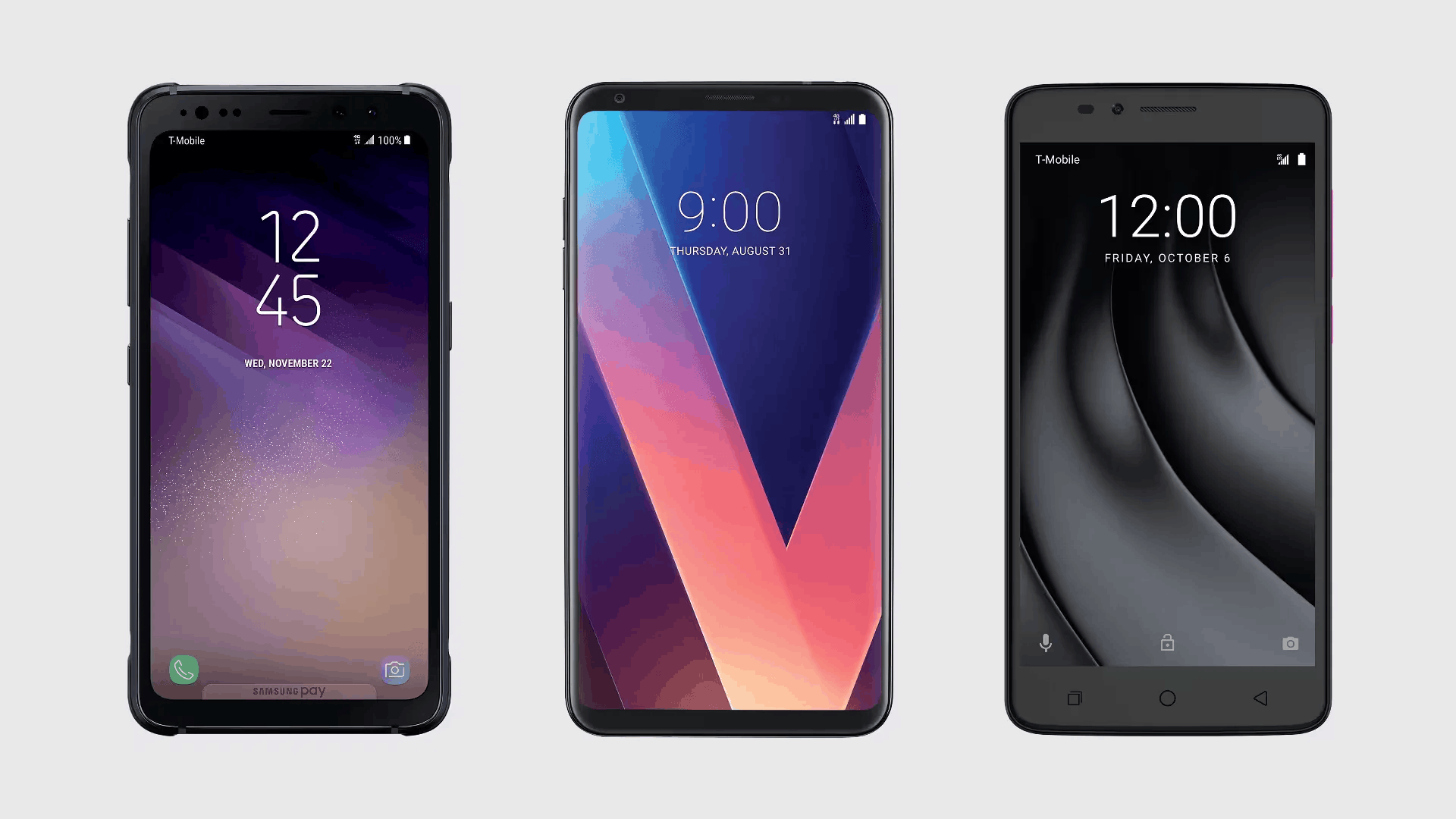 T-Mobile customers can now get Samsung Galaxy S8 Active, LG V30+, and Revvl Plus from their favorite carrier starting today.
Starting with the Galaxy S8 Active, the device carries a price tag of $820 (excluding tax). You can also purchase it on monthly payments plans with $100 down payment and $30 per month for 24 months. The Galaxy S8 Active is obviously based on the regular Galaxy S8, but it has a 4,000-mAh battery, impact-resistant design, and a flat 1440p OLED display. The device s have been exclusive to AT&T in the past, but that is changing with the Galaxy S8 Active with releases on Sprint and T-Mobile.
The Galaxy S8 Active features a 5.8-inch 2560 x 1440 Super AMOLED display, 12-megapixel rear and 8-megapixel front cameras, Snapdragon 835 processor, 4GB of RAM, 64GB of storage, and a microSD card slot. It is powered by a 4,000-mAh battery.
Next comes the LG V30+, which differs from the standard V30 majorly in terms of storage (it has 128GB internal memory). T-Mobile is selling the handset for $850 sans tax. Needless to say, there are monthly payments plans as well.
The LG V30+ is largely similar to the LG V30 that launched earlier this year, offering specs like a 6-inch 2880 x 1440 display, a 16-megapixel standard rear camera with f/1.6 aperture and 13-megapixel wide-angle camera with f/1.9 aperture, Snapdragon 835, and 4GB of RAM. Its one big differentiator is that it has got 128GB of built-in storage, double that of the regular V30. The LG V30+ also supports T-Mobile's 600MHz LTE coverage.
Finally, The Revvl Plus is an improved version of the Revvl. It has a 6-inch 1080p LCD, 2GB of RAM, and a Snapdragon 635 SoC. It is naturally a much more budget-friendly alternative to the V30+ and GS8 Active. It's only $200 or $8 down and $8 per month for 24 months.
The T-Mobile Revvl Plus has a 6-inch 1920 x 1080 display and 8-megapixel front camera. It also has a dual camera setup with 13-megapixel and 5-megapixel cameras at the rear as well as a fingerprint reader below it. In addition, it has an octa-core Snapdragon 625 processor, 2GB of RAM, 32GB of storage, a microSD card slot, and a 3,380mAh battery.
Another thing to note is that both the Samsung Galaxy S8 Active and LG V30+ are eligible for T-Mobile's holiday "Buy One Get One" (BOGO) deal that launches today. With it, you can buy one smartphone and get a second for free. Devices from Apple, Samsung, and LG are eligible, and you will need to add a line and buy both phones on EIP to qualify for this deal.
All the three devices are listed on the magenta carrier's US website. So those interested in making a purchase can head there (Source links below).
Source:  Samsung Galaxy S8 Active, LG V30+, T-Mobile Revvl Plus