Sony PSN Down Due To Hacker Infiltration. Personal Information Of Users Compromised And Stolen.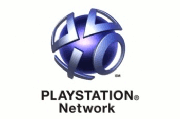 Last Wednesday (April 20, 2011) Sonys PlayStation Network was down. That time Sony said that it is for maintenance and the outage would only last for a day or two. But now, Sony has announced that the outage was due to a hacker infiltrating the system and stealing PlayStation 3 and PSP players personal information. Sony did not comment about whether the data that is stolen included credit card information.
Sony said that the personal information of registered PlayStation Network (PSN) has been compromised, that forced them to shutdown the server last week. It believes personal information like Logins, passwords may have been illegally obtained.
Patrick Seybold, Senior Director of Corporate Communications at SCEA made the following announcement regarding why it took this much time for Sony to admit that their network is compromised.
There's a difference in timing between when we identified there was an intrusion and when we learned of consumers' data being compromised. We learned there was an intrusion April 19th and subsequently shut the services down. We then brought in outside experts to help us learn how the intrusion occurred and to conduct an investigation to determine the nature and scope of the incident.

It was necessary to conduct several days of forensic analysis, and it took our experts until yesterday to understand the scope of the breach. We then shared that information with our consumers and announced it publicly this afternoon.
Sony Said that the following personal details may be compromised and stolen by the hacker
- Name
- Address (city, state, zip)
- Country
- Email Address
- Birthdate
- PlayStation Network/Qriocity password and login, and handle/PSN online ID
Seybold said, Users Profile data including purchase history and billing address, along with your PlayStation Network/Qriocity password security answers may have bee obtained by the hacker.
Seybold told that there is no evidence that credit card information has been obtained, but Sony is not ruling out the possibility.
If you have provided your credit card data through PlayStation Network or Qriocity, out of an abundance of caution we are advising you that your credit card number (excluding security code) and expiration date may have been obtained,
This is the statement issued by Sony regarding this outage.
We thank you for your patience as we complete our investigation of this incident, and we regret any inconvenience. Our teams are working around the clock on this, and services will be restored as soon as possible. Sony takes information protection very seriously and will continue to work to ensure that additional measures are taken to protect personally identifiable information.

"Providing quality and secure entertainment services to our customers is our utmost priority. Please contact us at 1-800-345-7669 should you have any additional questions."
When PSN users experience outage for the first time, users who tried to login faced 80710a06 error code. But now they are getting a message that reads "PlayStation Network is currently undergoing maintenance".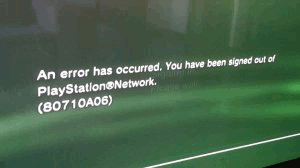 The good news is that, Sony is currently having the situation under control and it was even planning on refunds (subscription fee) to the affected users.