Sony PSN Outage - Sony 'Reviewing' PSN Refunds For Affected Users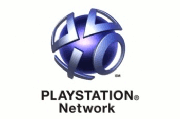 With Sony PSN was targeted by an unknown hacker, Sony admitted after a week of silence that users personal information has been compromised. Now an interesting move was made by Sony to get back its loyal user base. In the official FAQ (Frequently Asked Questions) released in the event of the current outage, Sony sheds a bit of light about refunding money to the users.
Players who have paid for subscriptions and content like PlayStation Plus and DC Universe Online, are the most affected due to PSN outage. Fortunate for them, Sony is aware of the situation and knows that these users cant use the services.
Though Sony has not said anything about this in their email or announcements, a new PSN/Qriocity Network Outage FAQ sheds a bit of light.
From the official FAQ (Question 11)
11. I want my money back (subscription fee, content) since the PSN/Qriocity was not available.

While we are still assessing the impact of this incident, we recognize that this may have had financial impact on our loyal customers. We are currently reviewing options and will update you when the service is restored.
In this FAQ, Sony has covered most of the information about the outage and what type of data was compromised during the attack.
Despite this things, we can be happy to know that a business giant like Sony is actually considering about refunding money to their customers.
Links