Sony Europe Closes Its Online Store Without Warning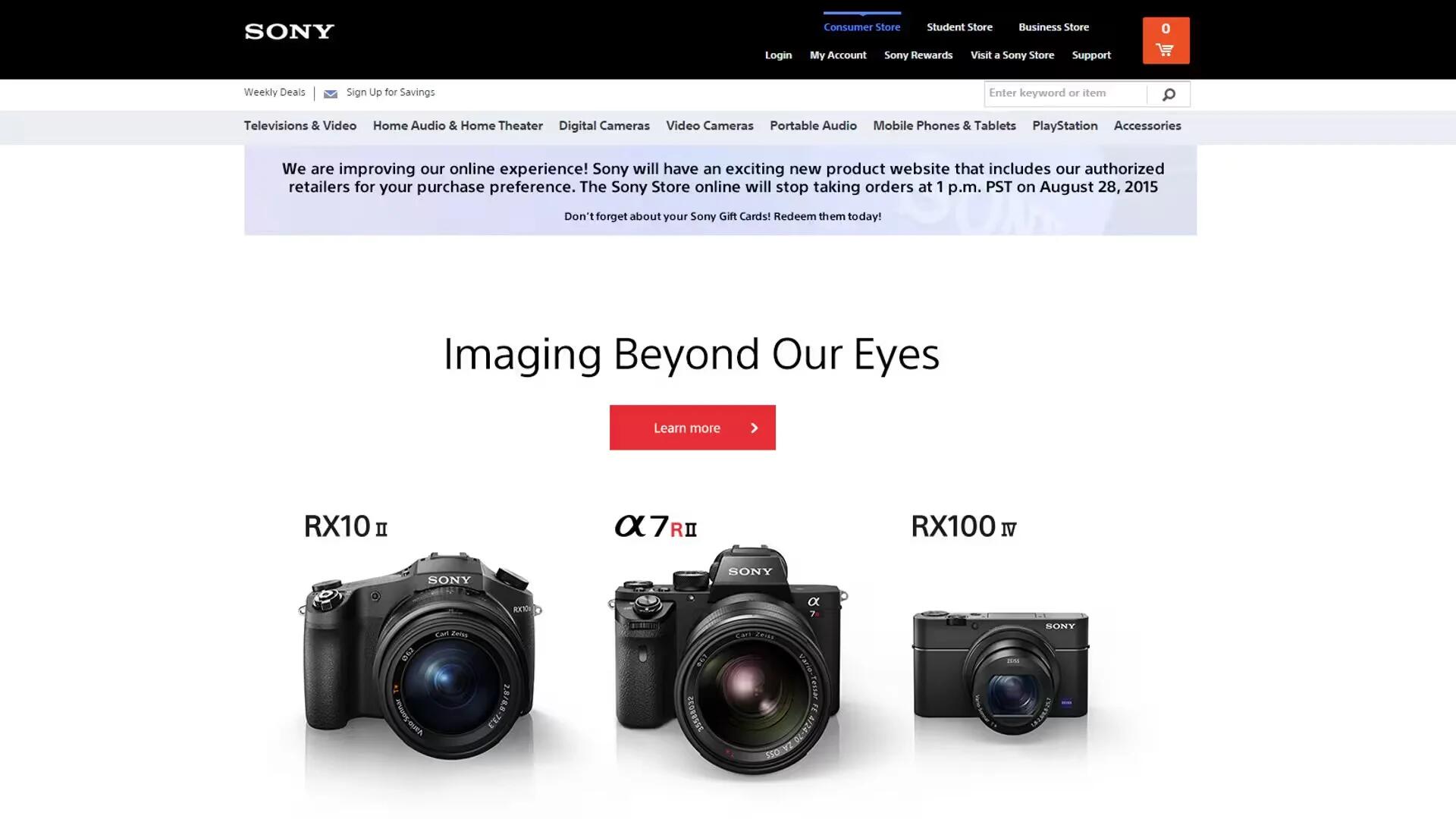 Today, in a sudden move, Sony Europe has closed its online store for TVs, Audio devices and Cameras, without any warning. This means European customers can no longer buy directly from Sony and has to rely on retail stores. Right now only the smartphone and tablet division of Sony Online store are active.
The Sony Europe website still exists as a showcase for all of Sony's products and promotions, but if you try to access the old Sony Store, it will redirect you back to the homepage. With the closing of the Online Store, any chance of picking up direct-from-manufacturer discounts is also gone.
In addition, Sony has also closed its Outlet Store website for the UK and redirects users to Sony's homepage for your region or to its partner stores. However, at the time of writing, the Sony Mobile Store in Europe still seems to be operating. Therefore, you can still buy Xperia smartphones direct from Sony Europe and pre-order the Sony Xperia Z5 lineup from the division as well.
Sony had tweeted a response to a concerned fan, but a later search found the tweet to be scrubbed from the shared account for Sony Schweiz and Sony Österreich.
@nkellerns Hi, customers in Europe are no longer able to purchase products directly from Sony, but only from our retail partners.

- Sony CH & AT (@SonyCHAT) September 15, 2015
Last month, Sony followed a similar move in U.S and Canada and closed its online store to favor its distributor and retailer network to sell its products. At least in North America, there was ample notice ahead of the change. The change in Europe has happened suddenly and without notice.
Sony has good traction with its European consumers, so the change is certainly a surprise. Sony still includes a "Buy" button against its products, but it redirects you to one of its approved partners.
We do not know whether this move will see the number of Sony Centre retail stores cut back too in Europe, but time will tell.