Samsung Galaxy Tab S New Promo Released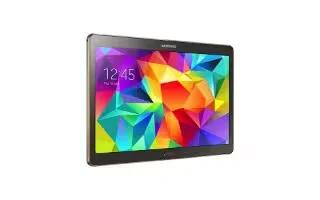 Samsung released a new promo for its most successful tablet Galaxy Tab S. From this video we can realize that Samsung is investing much money into its marketing campaigns. As we all know Samsung Galaxy Tab S is a fantastic device that has a fantastic screen sizes and display.
The Samsung got two Galaxy Tab S models 10.5 and 8.4 inch display, 2560*1600 resolution, 8MP rear and 2.1MP front camera, Exynos 5 Octa 5420 processor, 3GB RAM, 16GB/32GB storage, Android 4.4, microSD slot expendable upto 128GB, 4,900mAh battery on its 8.4-nch model and a huge 7900mAh battery on its 10.5-inch Tab S.
Both tablets feature GPS and LTE carrier support along with Wi-Fi, Bluetooth 4.0 and USB 2.0 connectivity. With a gorgeous screen, super thin design, and long battery life, the Galaxy Tab S earns its place as one of the top flagship tablet devices.
Samsung created an impressive tablet, but by pricing it the same as the iPad Air, its drawbacks, especially the lack of tablet-optimized apps on Android, make it a tougher sell. Dont forget to look at the new promo.