Sleeping Dogs Gets Gameplay Trailer Definitive Edition Out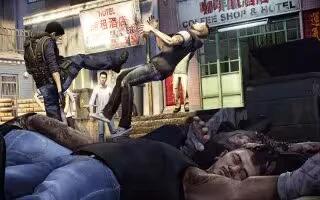 Square Enix released the first gameplay trailer of Sleeping Dogs Definitive Edition; it was quite interesting as well. The Sleeping Dogs was originally released in 2012 and is coming to Xbox One, PS4 and PC with some new tricks up for it.
The Definitive Edition was announced last month and was developed by United Front Games. It also features some new lighting and atmospheric effects as well as updates to the games characters and some car models.
Sleeping Dogs Definitive Edition Trailer Video
All the improvements said above combines to make Sleeping Dogs on its new platforms when it was released before on box 360, PS3, and PC. With these improvements, the game's setting of Hong Kong "becomes more than a location; it becomes its own character," Square Enix says.
It will be available to purchase starting October 14. The re-release will also include all the DLC for the game, including the Zodiac Tournament, Nightmare in North Point, Year of the Snake and Dragon Master Pack expansions.