Minicaster: the pocket-sized hardware makes Live Streaming Easy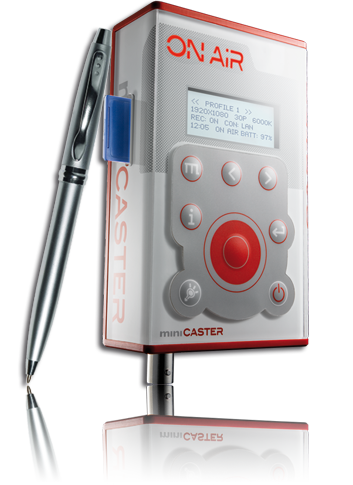 You dont need to carry H.264 live streaming encoder to capture more life moments, here comes the solution. In NAB show 2011, the Minicaster is capable of encoding and delivering a number of streams while recording at the same time, those settings can also be tweaked directly on the unit. The company recommends using it with Wowza Media Server.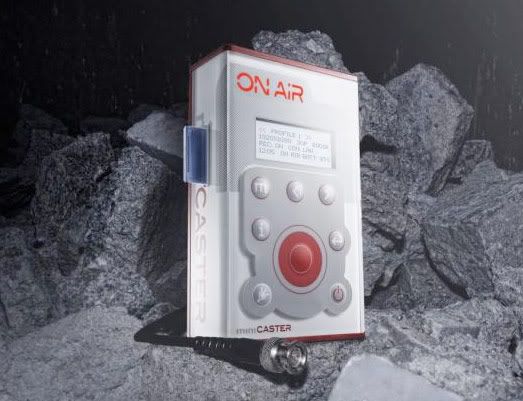 See the Press Release for more details
miniCASTER(R): Livestreaming as Easy as a Phone Call
miniCASTER(R) Hits NABShow in Las Vegas
UNTERFOEHRING, Germany, March 31, 2011 /PRNewswire/ -- The next milestone on the "Live Revolution Roadmap" is just around the corner and marks the date, when miniCASTER(R), the world's first hardware-based H.264 live streaming encoder in pocket-size can be ordered.
The revolutionary miniCASTER(R) will be shown at NABShow 2011 in Las Vegas, Nevada taking place from April 11-14. The first units can be ordered right at the stand SU9502G3 in the "Destination Broadband Pavillion" or on the website http://www.minicaster.com.
The ultra-mobile miniCASTER(R) is the perfect companion for state of the art mobile broadcasting scenarios like newsgathering, emergency response, behind-the-scenes reports from major Sports events, conferences, exhibitions or simply any event you can imagine. While encoding and delivering several streams, miniCASTER(R) is able to record at the same time.
Streaming settings can easily be changed via remote access and are also editable directly on the device itself. miniCASTER(R) works very efficiently and is highly recommended for use with Wowza Media Server(R), the unified any-screen delivery platform from Wowza Media Systems(R).
Michael Westphal, CEO miniCASTER(R): "Our Team has put some extra effort in new features and product versions which will perfectly fit in different broadcast scenarios and help producers/broadcasters to save money and stream live in extraordinary quality within seconds."
"We are very exited to see products that make it easier and more cost-effective for users to stream their content," commented Alex Dobrushin, CMO, Wowza Media Systems. "miniCASTER(R) is exactly that. It is in the forefront of mobile encoders which are changing the way content is delivered from anywhere to any device."