Microsoft Created An Android Wear Keyboard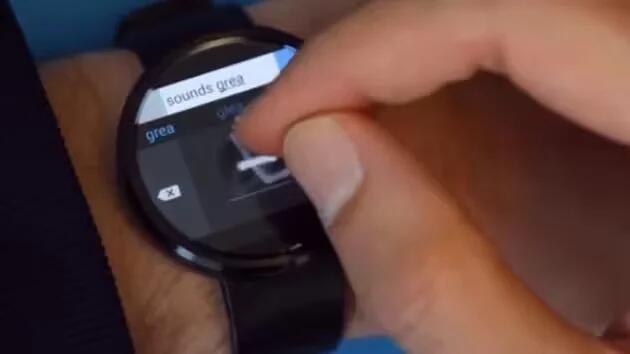 Microsoft created an Android Wear Keyboard; it lets you draw letter or write anything on your Smart Watch. Microsoft Research's Analog Keyboard Project, rethinks the way we are communicating with smartwatches.
Typing on a Smartwatch has already been done; but impossibly tiny keys make it all frustrating. The Voice powered texting remains prevailing method of wearable communication, but even that can fail. Microsoft analog keyboard lets you enter text by handwriting on smartwatch screen. The keyboard supports square screens with a resolution of 320*320 and the Moto360, youre able to draw letters and even special characters and numbers freely.
Microsofts prototype keyboard is available to download, but follow the instructions carefully if youre a Moto 360 owner as the lack of USB makes the install process a little trickier. The team says all they want is some real-world feedback to help get a sense of whether this could be a possible future for smartwatch texting or just a passing fascination.
Dont forget to look at the video
Click here to download analog keyboard