MediaTek Announces Pump Express 3.0 Fast Charge Technology For Smartphones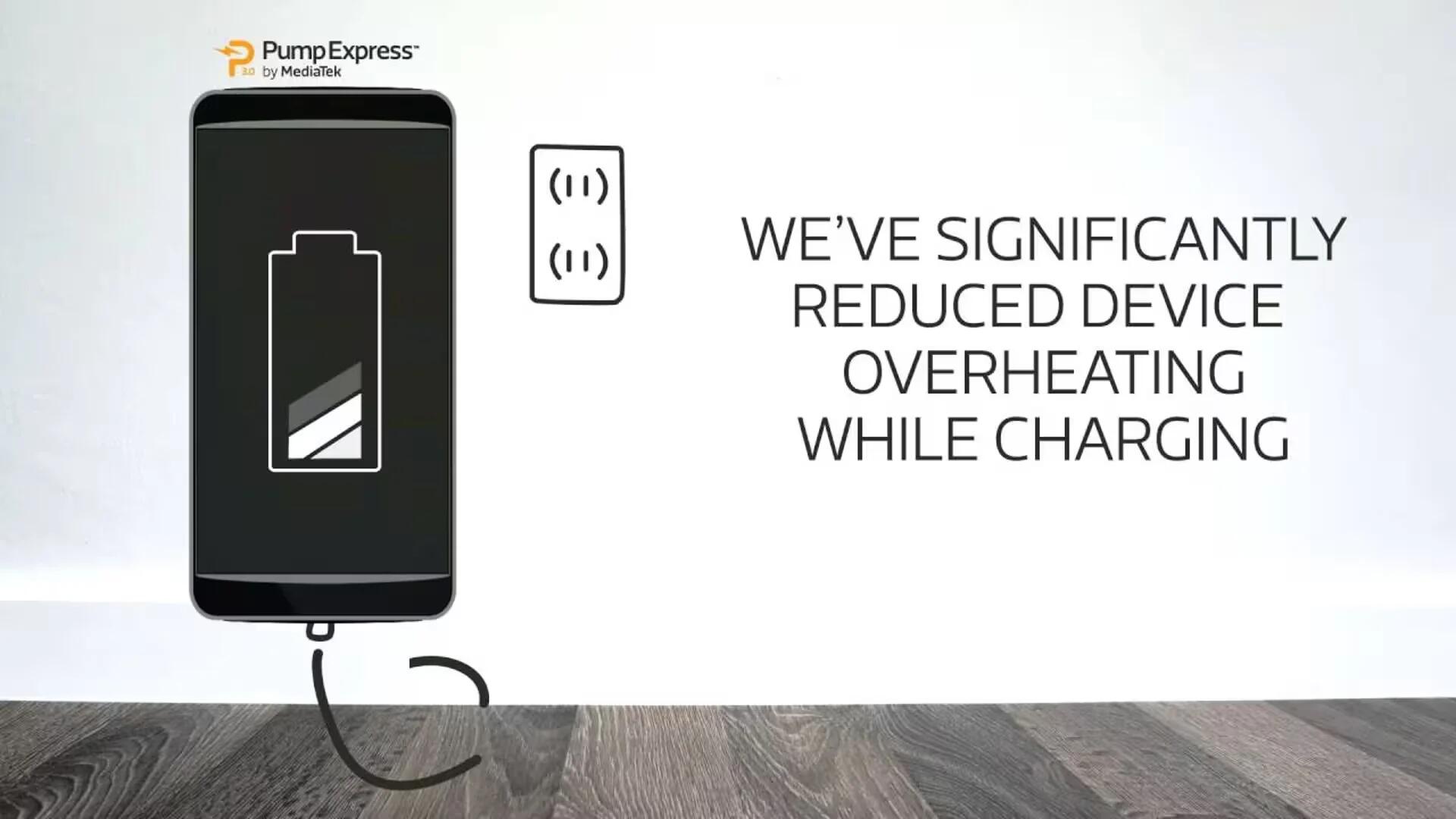 Today, MediaTek has launched Pump Express 3.0, its fastest battery charging technology for smartphone to date. According to the company with the Pump Express 3.0 technology, you can charge your smartphones battery from zero to 70 percent in less than 20 minutes, which is almost twice as fast as competing solutions currently on the market and five times faster than conventional charging.
The engineering challenge in the smartphone world today is satisfying consumer demand for powerful, rich multimedia features without needing to plug in their phones all day long. Our technology lets consumers power up quickly to stay connected, on the go and using their favorite applications whether for work or play instead of tethered to an outlet.
The Pump Express 3.0 is the world first solution to enable direct charge through Type-C USB power delivery. Direct Charge bypasses the internal charging circuit inside the phone and charges the battery directly. This technique prevents smartphones from overheating. With direct charging, the MediaTek has also reduced the power dissipation by more than 50 percent from Pump Express 2.0.
Recently, MediaTek acquired Richtek, a company that developed technology to control heat issues in quick charge devices. By integrating that technology, MediaTek has made Pump Express 3.0 as an ultra-safe charging solution with bi-directional communication and 20-plus safety and device protection systems built-in, including preventing device or charger overheating issues.
Pump Express 3.0 is another example of MediaTek bringing better experiences to device makers and consumers. We continue to push the limits of what technology can do without making it complicated for the end user.
MediaTek says Pump Express 3.0 will be available in the MediaTek Helio series P20 and devices with this technology are expected to ship by end of 2016. The Pump Express 2.0 technology is used by major brands including Sony, Lenovo, Gionee, and Meizu. With Pump Express 3.0, we can expect smartphones from these companies that brings higher charging speeds, higher charging efficiency, and lower phone temperatures when charging.
Video
Press Release