LG V10 Gets Android 7.0 Nougat Update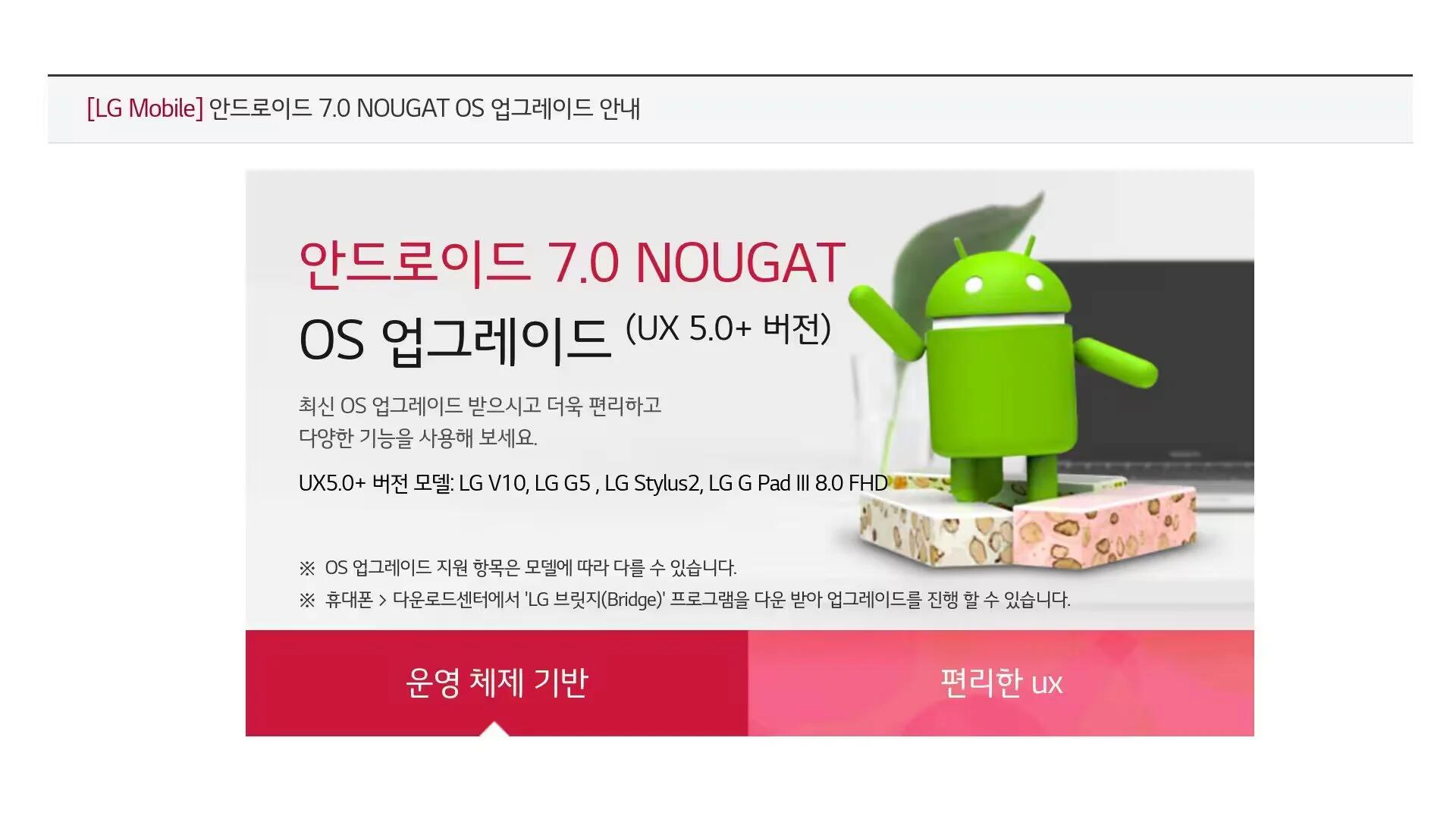 Google released the Android 7.0 Nougat update late last year and a couple months ago LG stated that it would be bringing the Android 7.0 Nougat update to its G4 and V10. Now, it looks like the company is making good on its word and has started rolling out Android 7.0 Nougat update to LG V10. The update is currently limited to LG's home country of South Korea, but other regions should also get it soon.
Since the update is out there, it is only a matter of time before LG releases it in other markets across the globe. However, those who own carrier-locked versions of the LG V10 will have to wait even more, as carriers tend to hold up updates for a few weeks. They do that to make their own little changes, add bloatware, and conduct tests on the firmware before they roll it out to users on their network.
The update is released as Software version v30d and will arrive with your standard assortment of Android 7.0 features like multi-window support, advanced Doze, and more. As far as LG's customizations go, it will be updating its UX design to version 5.0. It is, however, currently only available for carrier variants (F600L, F600K, and F600S), and can be fetched through the LG Bridge software.
Recently, Google announced its beta program for Android O and you can check the features in Android O here. While the firm is moving onto the next iteration of Android, after nine months, Nougat is still only on 7.1% of devices. Again, the update is rolling out to those in South Korea and there is currently no word on when it will arrive to handsets in other regions.