LG LS996 Android Smartphone With Sprint Clears FCC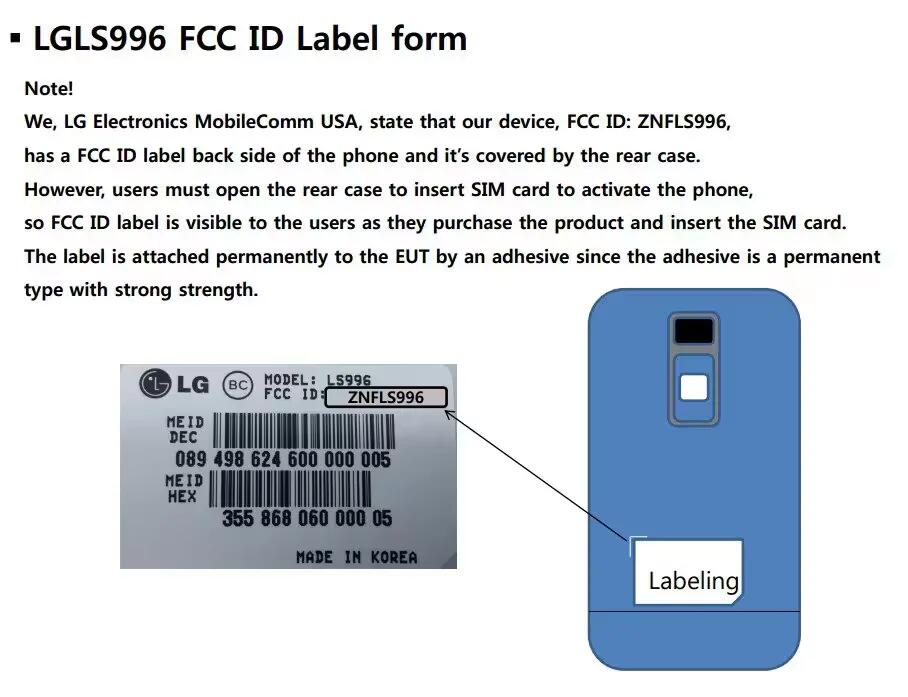 The FCC has approved an LG smartphone with a model number LS996. It is likely headed to Sprint, judging by its CDMA capabilities and LTE band support - bands 2, 4, 12, 25, 26, and 41 are all listed in the filing. Also, it is noted that the phone has a removable back cover, while a sketch reveals that its power and volume keys are placed on the back.
Another piece of evidence we can throw on the table are the proportions of the LG LS996; the phone is 71.2 millimeters wide and 142 millimeters tall. In other words, this mysterious LG phone is a tad shorter and narrower than the LG G3, which has a 5.5-inch screen. Unfortunately, the dimensions don't match those of any recent smartphone by LG, which is why we can't tell which phone stands behind the LS996 model number. It could even be a totally new, Sprint-exclusive device, although that's just a guess. One more thing we have to note is that the documents mention nothing about the software running on the phone. On the other hand, it is a safe bet that the device runs a recent version of Android.
And that's all we know about the LG LS996 so far. We'll keep you posted in case any further information about it surfaces on the web.